Hey Bloggers!
So it's no secret that I love all things Disney and it's also no secret that I love all things books so today I'm doing the Disney Book Tag. This tag was originally created by Katytasic so be sure to check out her video here. I know this is an older tag and I wasn't nominated to do this said tag but who really follows the rules anyway? So, here we are! After all – I was in the Disney mood after watching the teaser trailer for Disney's Live action remake of 'Beauty and the Beast'. A-Ma-Zing! I can hardly wait for March. Anyway, onto the questions:
TAG QUESTIONS
1. The Little Mermaid  
A character who is out of their element, a "fish out of water"
My all time favorite Disney movie! Okay, for this one I'm going to go with Lilac LaRoux from 'These Broken Stars' by Amie Kaufman & Meagan Spooner. Lilac is the richest girl in the universe, being the sole heiress to the LaRoux Industries Empire but don't think for one second she's your average spoilt rich girl. Lilac is strong willed and a skilled engineer. Though, she is still very much out of her element when the Icarus crash lands on a unknown planet. Though a fish out of water stranded on unforgiving, deserted terrain, Lilac does what ever it takes to survive, developing so much over the course of the novel.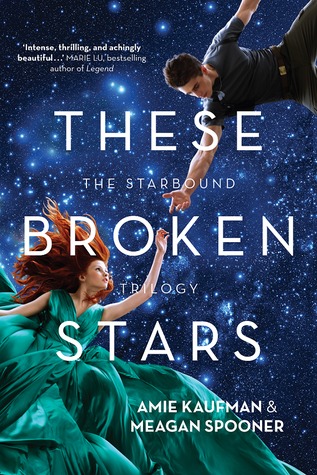 2. Cinderella  
A character who goes through a major transformation
Hmmm… another great Disney film. This one is actually a hard one because my initial gut feeling would better suite a later question so I'll pick Emily the main protagonist in Morgan Matson's 'Since You've Been Gone'. Emily was brought out of her pretty little shell by her best friend Sloane but then Sloane just disappears, leaving behind a list of 13  tasks for Emily to complete. Emily believes that the only way to figure out what happened to Sloane is to complete the list, and so begins the incredible journey of Emily finding herself. When we first meet Emily she is awkward, a total wallflower but over the coarse of the list she transforms into a totally new person, someone able to take chances and let go. I rooted for Emily the whole time, clapping and crying as she found her confidence and, herself.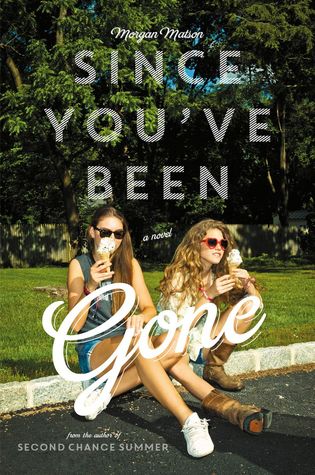 3. Snow White  
A book with an eclectic cast of characters
Okay,this one is easy peasy! The characters in Cassandra Clare's 'Mortal Instruments'. The character's in Cassandra's books, whether they be primary or secondary are all completely fleshed out with their our flaws. There is also such a wide pallet of characters, some eccentric and flamboyant, others stubborn, sexy, geeky, dangerous, humorous – the list could go on forever! Clary and the gang really make you feel as though you're apart of something and I loved their world.
4. Sleeping Beauty  
A book that put you to sleep
I'm going to take a huge risk here and say 'Rebel of the Sands' by Alwyn Hamilton. This book was one of my most anticipated reads for 2016 and yet for me it didn't live up to the hype. Don't get me wrong – it was still worth the read! I soldiered on throughout the beginning and middle, some nights giving up and changing to another book but it was worth the slow trudge to the last 100 pages which totally changed my opinion of the book. In the end I was glad I finished it and will still continue the series.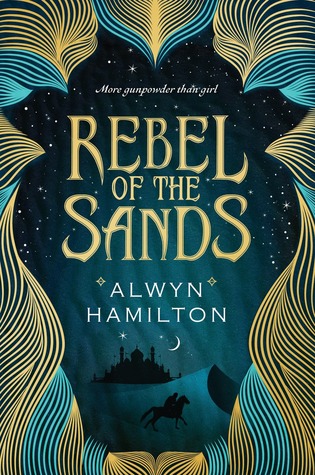 5. The Lion King  
A character who had something traumatic happen to them in childhood
Remember how I said that there was a book I was going to use later on down the track? Yes, even though this character went through an incredible transformation she could never run from the painful past that shaped her future. You guessed it – I'm talking about Celaena Sardothien from the 'Throne of Glass' series and prequel novellas by Sarah J. Maas. Celaena's parents were murdered when she was little leaving her orphaned and to the complete mercy of Arobynn Hamel, master of the Assassin's guild. Celena rose up to become Adarlan's most feared and notorious assassin, sacrificing so much in the process, including the love of her life and her freedom. Betrayed, and sent to work in the Endovier salt mines, a death camp, Celaena's past was traumatic but she never let go of her incredible strength and fierce need to survive.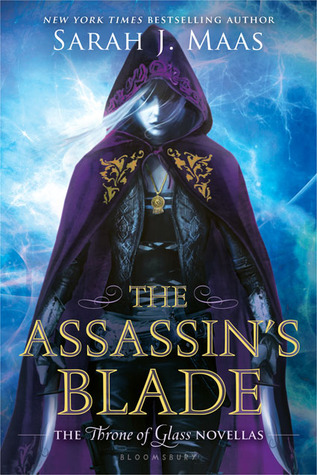 6. Beauty and the Beast  
A beast of a book (a big book) that you were intimidated by, but found the story to be beautiful
I had always wanted to read 'Gone with the Wind', Margaret Mitchell's epic novel of love and war but that book is a serious beast! It's over 1000 pages long! Disregarding the page length and the incredibly tiny font I decided to tackle and tame this beast and was so glad that I did. Gone with the wind is an inspiring and beautiful novel and I loved the ruthless character of  Scarlett O'Hara and was head over heels for  the dashing  Rhett Butler.
7. Aladdin 
A character who gets their wish granted, for better or worse
For this one I'm going to go with Alyson Noel's three main protagonist's Aster, Layla and Tommy in her new novel 'Unrivaled'. Each character has ventured to Hollywood seeking their names in lights and each will do whatever it takes to make their dreams reality. Each get's their wish granted for worse as their most desperate dreams become their darkest nightmares as they become entangled in a murder mystery and their own web of lies. Each character ultimately realizes the dark, twisted world behind Hollywood's sparkling facade.
8. Mulan 
A character who pretends to be someone or something they are not
Urh damn you Celaena Sardothien! You could fit into almost all of these! Okay, moving on… For this one I'm going to go with the Cullens from the 'Twilight Saga' by Stephenie Meyre because they are almost the definition of pretending to be someone your not. Vampires are most always perceived as blood drinking monsters… well, because the are. But, Dr. Cullen and his coven family of vampires constantly fought against their vampirism, drinking only the blood of animals to protect their souls. They even went as far as to repeat high school over and over in keeping with their charade, which is actually kind of sad when you think about it. These vampires were of morals, saving people's lives, protecting the town of Forks, Washington and all the while hating the very essence of themselves.
9. Toy Story 
A book with characters you wish would come to life
The complete cast from 'Harry Potter' by J.K. Rowling just because who wouldn't want to hang with Harry, Ron, Hermione and the gang?  J.K. Rowling created such a lovable and relatable cast of characters when she weaved her magic. You have the loving, motherly Molly, the eccentric but totally cool Luna, and who could forget the twins Fred and George? I would give anything to get to spend even just one day with them all! … except maybe voldemort because, well you know.
10. Disney Descendants  
Your favorite villain or morally ambiguous character
Lucky last! Okay now this is a very hard one solely because there are so many amazingly written antagonists out there! How do I pick only one? Well, let's try… So for the final question I'm going to go with Amarantha from 'A Court of Thorns and Roses' another book by the queen of fantasy, Sarah J. Maas. I actually hated Amarantha which is why I loved her. I mean Amarantha freakin controls all! Even the High Lords of Prythian fear her! She was just so dang ruthless and manipulative and revealed in torturing the innocent! I mean a I right or am I right?  But, at the root of her antagonistic behavior is someone who was betrayed long before, someone still holding a candle for the one she lost.
So, that my friends were my own two cents on the Disney Book Tag. I hope you enjoyed this post because it was so much fun to do! Feel free to give it ago yourselves and let me know in the comments below your own opinions! Now … off to watch some Disney Movies!