Hey Bloggers!
So, in almost every known book there is always some aspect of a romantic plot line. Sometimes this said plot line is the primary conflict, others times it's used as a sub plot to flesh the novel out and push the characters forward to their ultimate goal. Point is – if there is romance then it can be amused that there is a seriously delicious guy involved. Book boyfriends – we've all had them and, if you're anything like me you've had many. So today I'm going to share with you some (key word here being some because let's face it, not all of my guys will fit on this list!) of my fictional boyfriends.
Now, as always I haven't been nominated to do this but I wanted to put my own two cents into the mix and share with you anyway. That being said if you haven't done this tag yet either and would love to do it I'm nominating you! Let me know if you do below in the comments so I can check it out. I believe the creators of this book tag were Rachel and Katie so be sure to check out their video here. So, let's get to it!
TAG QUESTIONS
1. Most romantic boyfriend
Maxon Schreave from 'The Selection' series by Kiera Cass
Is there a girl alive who didn't fall head over heels for the charming Prince Maxon (cue swoon!)? He was so romantic even when he was awkward and unsure of himself and we all loved him for it.But what made me fall for him? His kindness. Maxon is a modern gentleman, something I always seek in a guy. I loved how compassionate he was, just how much he truly cared for America and his people. From the outside he looked pretty much perfect but there was a whole new layer to him, a whole world hidden behind the crown. He is incredibility artistic, mentioning that if he wasn't the prince he'd be a photographer and I loved his idea of a perfect date – moonlit strolls through the palace grounds. That being said he wasn't perfect, no guy is. He had a temper and could be stubborn at times but Maxon wasn't larger than life. He was simply humble and genuine and that's what I want.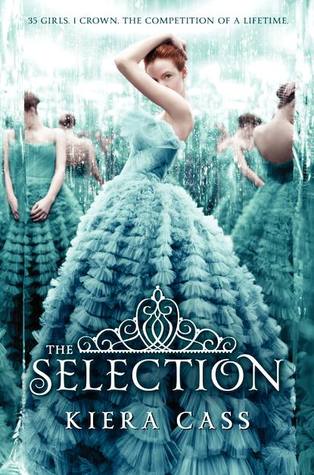 2. Dark and moody bad boy with a good side
Cole Holland from 'Alice in Zombieland' by Gena Showalter
Cole was seriously delicious and I just ate him up! Cole is intimidating and dangerous with a violent reputation to match but underneath his heavily muscled, bronzed skin, violet eyes, ebony hair and deep voice was someone who would lay his live on the line for his fellow slayers. This a boy with a troubled past, deeply caring though tough as nails. He tattoos the names of fallen slayers over his collarbone, keeping their memory alive and will do anything to protect the innocent mundane. I don't know what made me fall hard for him, maybe it was the depth of his feelings towards those he loved or the fierce need to protect them? Maybe it was how he irritated Ali and yet loved her all the same despite her serious case of stubbornness. All I know was I was hooked almost instantaneously.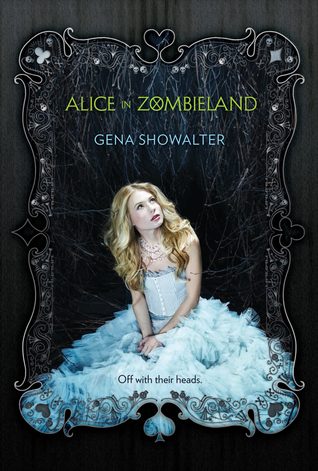 3. Paranormal boyfriend
Daemon Black from the 'Lux' series by Jennifer L. Armentrout
Yet another bad boy – I promise you not all of the guys on my list are "bad boys". Daemon Black is a Luxen or, an alien sent to earth. He looks human, well apart from his piercing emerald green eyes that is… and the fact that he looks as if her was practically carved by the gods but that aside he appears almost normal. When we first meet Daemon he's arrogant and sarcastic but this is merely a mask. The real Daemon is tender and sweet, even, dare I say it? Kind. Daemon is extremely protective and possessive of his Luxen sister, who he would do anything to keep safe. It is this high value of family that made me fall. Not just arrogant, snarky and sarcastic, Daemon is the guy who would tear the world apart for those he love, especially Katy. He has been know to even beg for her and would sacrifice the world. Now why can't someone do that for me!?!?! Daemon, I'm still waiting!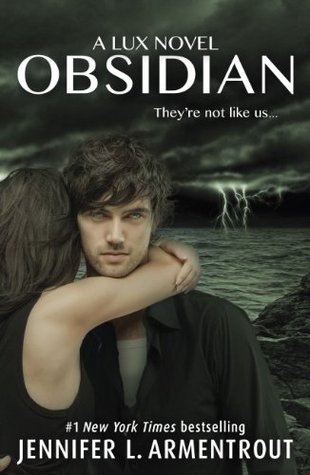 4. Boyfriend you want to tame
Rhysand from 'A Court of Thorns and Roses' by Sarah J. Maas
Ooooh Rhysand, the sexy, arrogant yet powerful High Lord of the Night Court, now he's someone I'd want to tame! Rhysand, like Cole has violet eyes though his with flecks of silver like starlight, only fitting for the beautiful yet dangerous Night Court. Rhysand is extremely dark with an eerie air of mystery about him that drew me in from first glance. I knew that he was a character who wouldn't be what he appeared and I was right. Behind the manipulative beast is a flirtatious and smoldering man who loves very fiercely and passionately. We see, during Feyre's time Under the Mountain that he will sacrifice anything for his Court. I expect we'll discover more from him in book 2, A Court of Mist and Fury when we delve into the Night Court.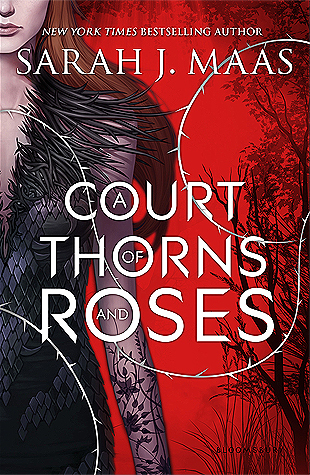 5. Boy you friend zoned
Simon Lewis from 'The Mortal Instruments' by Cassandra Clare
Ahh Simon, I'm sorry but you never cut it for me. I don't even know why I friend zoned him, maybe because Clary did but there wasn't even a second where I was in the least bit attracted to him. Simon is sweet but just isn't my type – he's that typical cute, geeky gamer and though he was humorous and witty I always wanted him as a brother or a best friend. Maybe it's because in so many ways he reminds me of my own brother. Don't get me wrong, Simon is courageous and loyal in his own right, proving on more than one occasion during the series his power. He is selfless and willing do anything for his band of friends but he and I most definalty were not meant to be.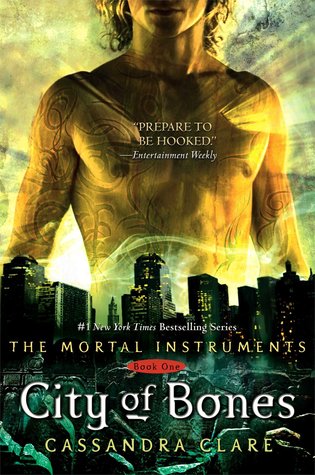 6. Your soul mate
Edward Cullen from the 'Twilight Saga' by Stephenie Meyre
I can feel you all rolling your eyes and shutting off your computer screens but just here me out. Twilight was the book that awoke my unconditional love for reading. Yes, I always loved to read but Twilight was my first YA book and Edward Cullen was my first Book Boyfriend and you never forget your first. Like I said before – I have a HUGE thing for gentlemen. I don't need a larger than life hero, all I want is undying, unconditional love. Pure love. True love and that was the guy Edward was. Yes he was a vampire but forget that for one moment and look at him for who he is, who he really truly is. Edward may be brooding and stubborn but he is compassionate and kind (wait – hang on a second! Are you seeing the similarities between him and Maxon!?! I guess I really do have a type…)  and dare I say it, utterly charming. But what made me fall in love with him was that he was a romantic at heart. Boys, take notes please. He is traditional and old fashioned, much like myself which was what drew me into him and had me totally swooning, he loves with his whole heart and that's why he will forever be my soul mate.
7. Boyfriend you want to elope with
Chaol Westfall from the 'Throne of Glass' series by Sarah J. Maas
I totally have a thing for Sarah's delicious men, I don't know how but she has a way of writing such compelling and swoon worthy characters! Chaol Westfall is the handsome  Captain of the Guard and I fell for him watching him fall for Celeana. He didn't trust the elusive, arrogant assassin when he first meet her but soon enough his distrust turned to empathy and friendship before finally love. I always liked him but I remember the exact moment I fell hard – the scene when he watched Celeana gaze, unknowingly at the stars upon her balcony. It was like Romeo and Juliet and that was it, I was lost. Like Edward and Maxon, Chaol is a gentleman and though sometimes he can be frustrating he is also adorable. Just the things he says and does – my god! Except in the 'Crown of Midnight' – man what the hell?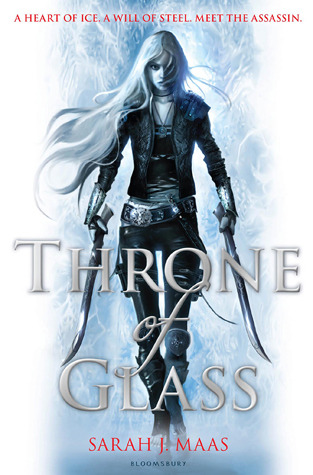 8. Boyfriend you'd venture anywhere with
Nicholas Carter from 'Passenger' by Alexandra Bracken
Okay I now know that I seriously have a type – Nicholas Carter the legal 18th century, time travelling pirate (or privateer as he prefers) is the boy I'd venture literally anywhere with. Nicholas was again an old fashioned gentleman and just a pure romantic. I would have loved to venture on a sweeping journey across time with him or even just across the ocean on his vessel. Nicholas is a man of few flaws, he's kind, protective, compassionate just everything I look for in a man. He's also heroic and brave, displaying his skills and courage throughout the entire novel. Sure, he had his own secret agenda but in the end, he would have sacrificed anything for Etta, and he did. He, like Daemon is a man who would gladly tear the earth apart for the one he loves. I also appreciated the ethnic background of Nicholas as I feel this is a path not often traveled in YA novels.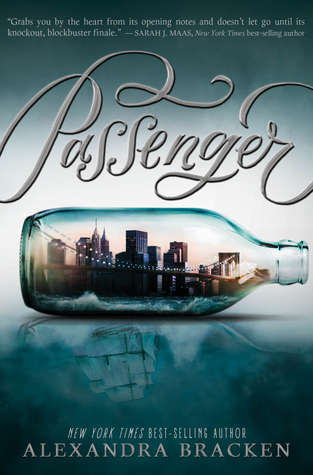 9. Boyfriend you'd want to be stranded on a desert island with (or deserted planet – see what I did there?!?!)
Tarver Merendsen from 'These Broken Stars' by Amie Kaufman & Meagan Spooner
Ahhh Tarver… yes I would absolutely adore being stranded with you. I adored him almost instantly, I saw that behind the stern, tough as nails solider was a tender heart. From humble beginnings, he knows Lilac is out of  his league when he first glimpses her but still fights to win her heart. Tarver is a cynical war hero, a trained leader who knows how to survive but this is only half the story. Tarver is also sentimental, utterly treasuring his family. He's loyal, compassionate and smart and I know that if he was by my side, I could survive anything.He's incredibly patient and strong yet also romantic, writing poems in his spare time (cue sigh). Like my other boys before him, Tarver will do anything to protect the ones he loves.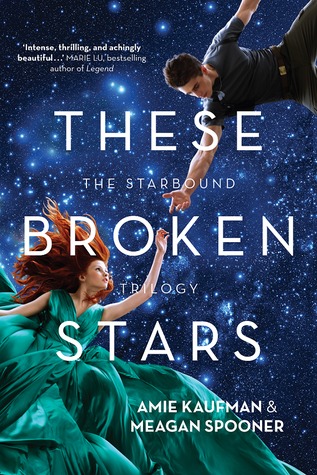 10. Most badass boyfriend
Sam Cortland from 'The Assassin's Blade' by Sarah J. Maas
I just have to start off by saying that Sarah totally ripped my heart out with this one. Really, really stuck the knife in and rubbed salt into the wound. Sam Cortland is Celaena Sardothien's rival at the assassin's guild but dispite being a fellow utter bad ass assassin, he had strong morals.  Though he and Celaena bickered, Sam has always been secretly in love with her. What made me fall for him? When the two had ignited Arobynn Hamel's wrath and he had almost literally beaten the life from Celaena, Sam was forced too watch, the entire time screaming for Celaena and threatening to kill the king of Assassins himself. Sam is kind hearted, affectionate and brave, risking his own life for Celaena on more than one occasion. Sometimes a little impulsive, Sam is just and always stands for what he believes is right. I was devastated – to say the least with the ending and Sam will always hold a special place in my heart.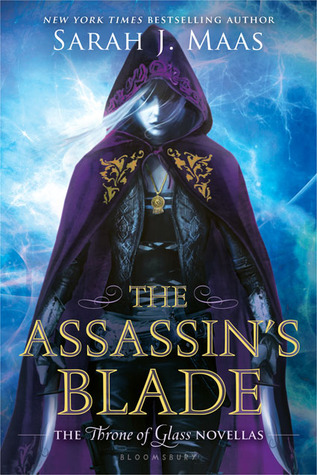 So, there you have it – a rather long post on only a mere few of the pool of my fictional boyfriends. Let me know in the comments below if you share any of my boys and be sure to let me know if you do the tag too! I want to end by mentioning a few honorable mentions; Frank Porter from 'Since You've Been Gone' by Morgan Matson, Rodger from 'Amy and Rodger's Epic Detour' also by Morgan Matson, Erik from 'The Heir' by Kiera Cass,  Ian O'shea from 'The Host' by Stephenie Meyre and finally Jace Wayland from 'The Mortal Instruments' by Cassandra Clare.