Hey everyone! Sorry for my brief absence – it's flu season here in Australia and boy did I get it bad. Sighs. Anyway, now that I'm on the mend I thought why not do a fun book tag? So today I bring you the Unpopular Opinions book tag. I've linked the creator,  The Book Archer's  video here so be sure to check it out after you've read mine. So, lets get started!
TAG QUESTIONS:
1. A Popular Book or series that you didn't like.
Man – this is a hard one because sadly there have been quiet a few that I couldn't get into. Not that these books were bad mind you, it was only that they weren't the books for me. That being said, no judgment if you found that unlike me you loved them! So, I'm going to go with The Caster Chronicles by Kami Garcia and Margaret Stohl. I can't even put my finger on why this series didn't do it for me. Initially I liked the premise and the Caster's world but just could never completely lose myself in the book's universe. I will add that I was super disappointed by this  and tried reading the series on more than one occasion but sadly it just wasn't happening for me.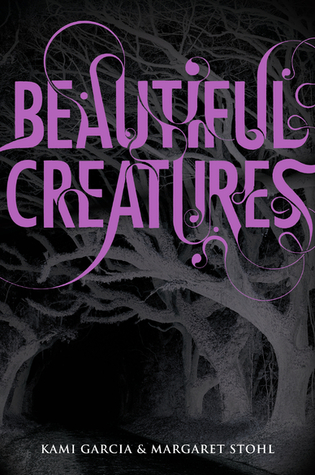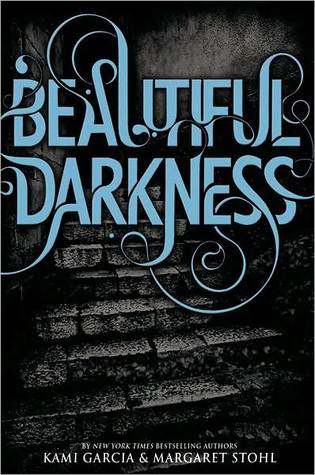 2. A Popular Book or series that every one else seems to hate but you love.
Ahhh, this is such an easy one – The Twilight Saga by Stephenie Meyre. Okay, not everyone hated this series, in the beginning I couldn't remember meeting anyone who hadn't read Twilight. This was the book that started the majority of my generation on reading. I remember sitting in the school library with most of the girls in my year reading this book and then watching the film on repeat. Now days though this doesn't seem to be the case. Seriously is it just me or do we get a lot of hate for loving this series now? Who cares anyway – its a freakin awesome book! I mean come on, admit it you secretly love it.
3. A Love Triangle where the main character ended up with the person you did NOT want them to end up with  OR an OTP that you don't like.
Easy peasy! For this one I'm going to go with Jenny Han's Duology To All The Boys I've Loved Before and P.S. I Still Love you. Without giving these pairings away I totally swooned and fell head over heels for a certain character introduced in To All The Boys I've Loved Before and the love interest in P.S. I Still Love you. Seriously! He was so sweet and I was so not having Lara Jean's finaly choice. I mean gurl! Look what you just passed up on! Oh well – more for me I guess.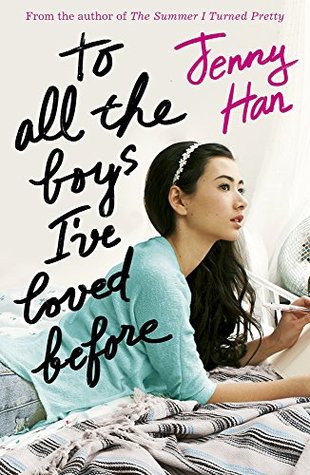 4. A popular book Genre that you hardly reach for.
Dystopian. Easily Dystopian. I am one of those people who avoided The Hunger Games like the plague and has still yet to read Divergent. I don't know what is is about this genre, I like Science Fiction but as soon as you start bringing in dystopian societies and corrupt leaders I'm out. Yes, I do have some exceptions for the rule, It not that I never reach for this genre its just that I prefer many others.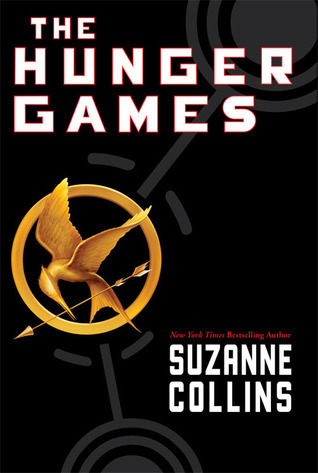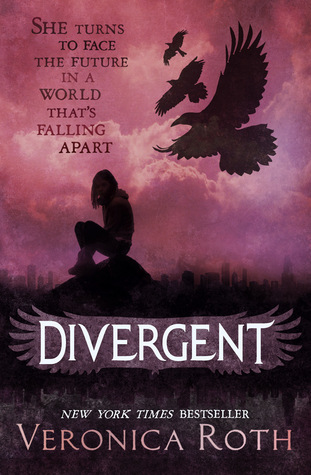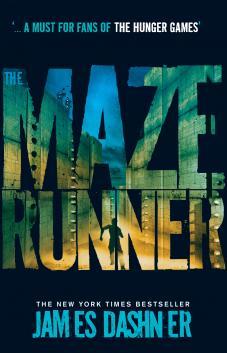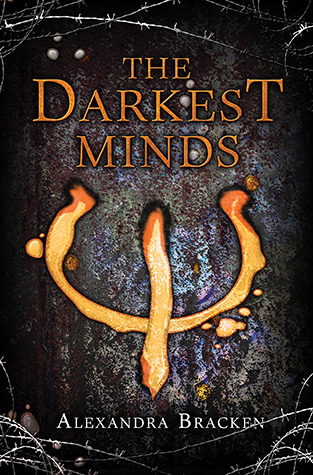 5. A popular or beloved character that you do not like.
Jacob Black from Stephenie Meyre's Twilight Saga. I don't really know what this kid did to me to make me hate him so much. Really, I don't. Maybe it was the fact that I was completely head over heels in love with Edward but for some reason I had a detest for Jacob that ran thicker than my blood. I didn't mind him too much when he was just normal Jacob Black but as soon as he transformed i was like nope. I'm out. He turned into such an ass! Urh I wanted to back hand him! I had friends who loved him and I really just didn't get their fascination with him.
.
6. A popular author that you can't seem to get into
This is a hard one because yes there are plenty of books and series that I can't get into but authors? Hmmm… not really. There are books that I don't really desire to read but not exactly authors. So for this one I'm going to have to leave it blank. Sorry! I'll let you know if this status ever changes though. I do promise that I thought really really hard about this.
7. A popular book trope that you're tired of seeing.
Well this is a hard one because I am totally guilty of loving tropes that practically everyone else hates. Love Triangle? You bet! Magic School? Hell – I'm already enrolled! New Girl/New School Paranormal Love? Not just yes but hell yes! Tortured hero? Yum! Star-Crossed lovers? #Swoon. What did I tell you? I'm a sucker. I even go for instalove when it's done well. What I am tired of though is dystopian societies with the antagonistic leader and totalitarian government. I mean I love Hunger Games – Don't get me wrong but this trope is one that annoys me and seems to be everywhere. I'm talking King Clarkson from The Selection, President Snow and President Coin from The Hunger Games,  Brave New World, Divergent, The Giver – I could go all day.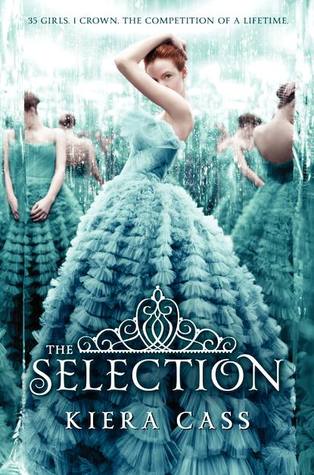 8. A popular series that you have no interest in reading.
Okay, normally I would answer this question with something like "I like to keep an open mind and re-frame from judgment unless I have read it" but not today. Yes, I don't usually skip over a book based on other people's opinions but there is no doubt in my mind that I will never ever, under any circumstances read Fifty Shades of Grey by E. L. James. Seriously, this is a disturbing series about abusive relationships. This is not a love story despite what others perceive. Basically book porn, this is not my cup of tea but don't worry I won't judge if you love it – I just know that I won't read it.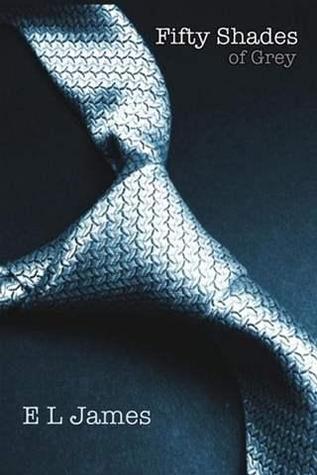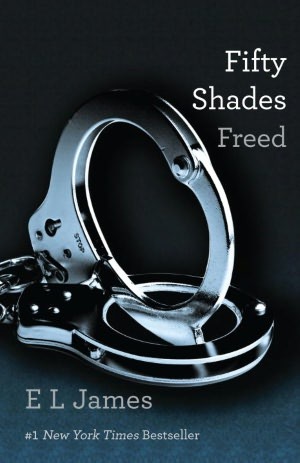 9. The saying goes "The book is always better than the movie", but what movie or T.V. show adaptation do you prefer more than the book?
Ahhhh book to screen adaptations – you either love them or you hate them. When done well they can be epic but when rushed,  muddled or wrapped can be utterly disastrous. There are so many movie and television adaptions that make me sigh, cringe and turn off the T.V. although that's a conversation for another day. On the other hand, there are just as many amazing adaptation out there, sure they might not be an exact replica of our favorite books but they convey the key theme. The root of the story. My favorite adaption is quite a controversial pick and also a relatively new one and that is Pride + Prejudice + Zombies. Seriously I LOVED this film! I loved the actors and rushed out to buy the blu ray the moment it was released. I have the movie bind up of the book, the pop vinyls – practically everything. Yet, I didn't love the book as strongly. The film altered the third act slightly but I loved the direction the film took more. I mean seriously – the scene with Elizabeth and Darcy on the bridge? I cried so hard! The chemistry was amazing, the dialogue witty and clever … see I'll go on about this all day. I'm ranting again aren't I? Sorry guys! Anyway, yes I loved the film Pride + Prejudiced + Zombies more than the book and I highly recommend viewing it!
So there you have it my friends – a very controversial book tag. I hope you enjoyed it and please don't judge my opinions too harshly! What are some of your unpopular bookish opinions? Let me know in the comments below! And, as always happy reading!