Disney's newest live action adaption Beauty and the  Beast has finally dropped onto our screens and I am more than a little obsessed. Unlike your lucky dogs in America we Australians had to wait until March 22 for this enchanting tale as old as time to grace us with it's charming, nostalgic presence but boy was it worth the wait!
Beauty and the Beast is nothing short of a masterpiece. The music, the acting, the costumes and sets – they just don't make films like this anymore. Beauty and the Beast is a cinematic epic surely to please even the most unlikely of Disney fans. Both a respectful remake of the 1991 animated film and a new fairy tale (and princess for that matter!) for the twenty first century.
Now I could go on and on about this dazzling film (maybe we'll leave that for another time) but for now, how about we get back to our books? In honor of the release of Disney's new film I'm going to be recommending five YA and NA books to satisfy those Beauty and the Beast cravings.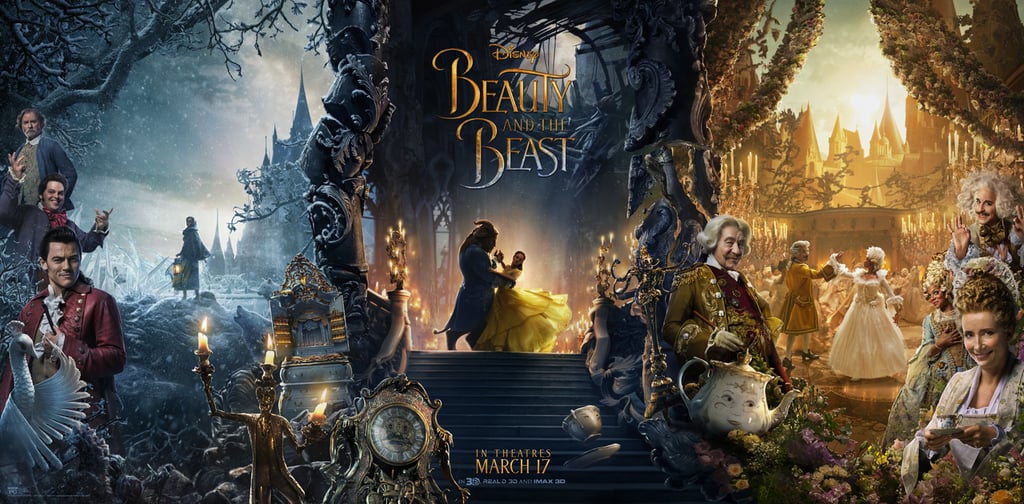 If you want beastly romance…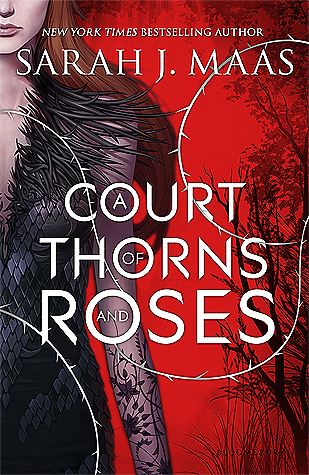 Sarah J. Maas' 'A Court of Thorns and Roses' is not only just a retelling of Beauty and the Beast but an intricately woven tale taking it's roots and inspiration from a wide spread of myths, legends and tales. Inspired by Beauty and the Beast, Norse tale East of the Sun, West of the Moon as well as Tam Lin this is one NA book that takes the romance of Beauty and the Beast to the next level. This is a slightly more mature fairy tale with it's dark, sexy undertones but one of my all time favorites.
But, besides the sizzling romance between Beauty and her beast (or in this case, Feyre and Tamlin) at the heart of this fairy tale and, keeping in theme with the new film is female strength. Feyre is a strong, empowered Beauty who is willing to fight and sacrifice everything for her Beast in order to break the curse.
If you want curses and darkness…
 Much like 'A Court of Thorns and Roses', Rosamund Hodge's 'Cruel Beauty' is a darker retelling of a much beloved classic. And, also like 'A Court of Thorns and Roses' 'Cruel Beauty' takes it's inspiration from various other myths too. Borrowing elements from the myth of Persephone and Hades gives 'Cruel beauty' that dark, eerie twist reminiscent of the darker themes in Disney's new live action remake.
In this version Nyx is our Beauty whilst Ignifex is our Beast and they, like the story itself are dripping with darkness. If you loved the darker twist to the Enchantress's curse in the new film you'll love this retelling that reads like the Grim Brother's creepy, dangerous version that leaves you questioning everything you thought you knew about the classic fairy tale.
If you want a Beauty fiercer than her Beast…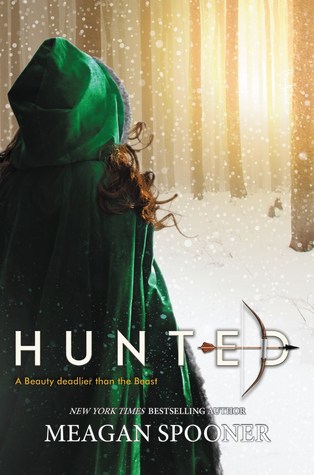 A new release of April 2017 and one that is high upon my TBR, Meagan Spooner's 'Hunted' presents us with a Beauty far, far deadlier than her Beast. 'Hunted' is a little more traditional in it's retelling of Beauty and the Beast, staying true to it's original roots while also adding twists and turns.
Yeva (our Beauty) is much like Emma Watson's Belle. Both are heroines in their own right who are by no means damsels in distress. Yeva is a fierce woman perfectly capable of handling herself. So, if you like the feminist, twenty first century take on Belle's character in the live Action film you will love Yeva, the vengeful Beauty and the cat and mouse game with her Beast.
If you want that traditional, romantic fairy tale feel…
 Okay, now I know that Jessica Day George's 'Sun and Moon, Ice and Snow' is a retelling of the Norse tale East of the Sun, West of the Moon but this is still a romantic, traditional fairy tale that gives my those Beauty and the Beast vibes. Besides, at their core, Beauty and the Beast and East of the Sun, West of the Moon are almost the same story. It's a story about a girl taken captive by a prince cursed to be a beast. A story of romance and curses.
The lass is our Beauty in this more traditional story but she is every bit as strong and brave as any Beauty before her. This is a faster, lighter read reminiscent of both the original 1991 animated film and the 2017 live action remake. 'Sun and Moon, Ice and Snow' will give you that timeless romance missing since the credits rolled on the new film, promising to calm those cravings till the DVD release later this year.
And finally, for those of you who just want to re-live the romance and epic scope of Disney's new film…
Published by Disney themselves and adapted for us book lovers and/or nerds straight from the screenplay by Elizabeth Rudnick the Novelization of Disney's live action remake of Beauty and the Beast will more than satisfy those cravings until the DVD and Blu Ray hits our stores. (Or like me you could just go and see it as many times as possible before the last petal falls!).
A short, easy read that perfectly captures that nostalgic feeling the film gives us and we get a denser glimpse into the characters minds. We can read the Beast's thoughts as he watches Belle run off to save her father. We see the innermost workings of Gaston's dark, cowardice mind. Best of all we can relive our favorite scenes again and again whilst we wait for the home theater release of this masterpiece. (Someone wake me up when it's here… *sighs*)
---
So there you have it my fellow booknerds – five YA and NA retellings of Beauty in the Beast that might help to heal the tangled mess of emotion and feels that the new film may or may not have evoked. Have you had a chance to hit the cinemas and see this latest flick? What did you think of the new story lines and easter eggs? Did it live up to your expectations? Let me know in the comments below and as always – happy reading (and sorry it's been so long!)
P.S. I adored the film (if you haven't been able to tell 😉 ) and would love to discuss it with you! Let me know if you'd like a film review to go with a review of the Novelization when I get the chance to read it.