In this modern day spin on Leroux's gothic tale of unrequited love turned to madness, seventeen-year-old Rune Germain has a mysterious affliction linked to her operatic talent, and a horrifying mistake she's trying to hide. Hoping creative direction will help her, Rune's mother sends her to a French arts conservatory for her senior year, located in an opera house rumored to have ties to The Phantom of the Opera.
At RoseBlood, Rune secretly befriends the masked Thorn—an elusive violinist who not only guides her musical transformation through dreams that seem more real than reality itself, but somehow knows who she is behind her own masks. As the two discover an otherworldly connection and a soul-deep romance blossoms, Thorn's dark agenda comes to light and he's forced to make a deadly choice: lead Rune to her destruction, or face the wrath of the phantom who has haunted the opera house for a century, and is the only father he's ever known. .
Never has a book disappointed or frustrated me as much as RoseBlood has. I mean, I don't even know where to start. I was just not feeling it. Too weird, but mostly RoseBlood just wasn't satisfying.
And now for some pre-review context: if you know anything about me, you'll know that I am obsessed with all things Phantom. I mean, there's just so much to this story. That and the fact that the Phantom is sexy AF. Anyway, The Phantom of the Opera is an epic, haunting story about a disfigured man's decent into murder and violence. A dark look at love verses obsession, the Phantom manipulates, tortures and even kills in his quest to possess Christine's heart.
And of course, we couldn't get through this review without mentioning my utter devotion to Andrew Lloyd Webber's productions of Phantom of the Opera and it's sequel Love Never Dies. Let's just say I've seen every version I can get my hands on. That includes the horribly miscast film version and my personal favorite, the 25th anniversary production filmed live at the Royal Albert Hall staring Sierra Boggess and my favorite leading man Ramin Karimloo.
There was a lot of material for A.G. Howard to work with and I was super excited to see how the dynamics would change in a modern adaption. That being said, maybe I was a little too close to the source material? I can defiantly see how that might have impacted my reading experience.
Regardless, and which ever way you look at it, Roseblood just didn't cut it for me. And I wanted to love this book – I really did – but it was a struggle from page one. A struggle that only grew worse the harder I urged myself to trudge on. I ended up having to bargain with myself just to press on. Even then, I think I pretty much skimmed the last hundred or so pages. And I never skim. Ever.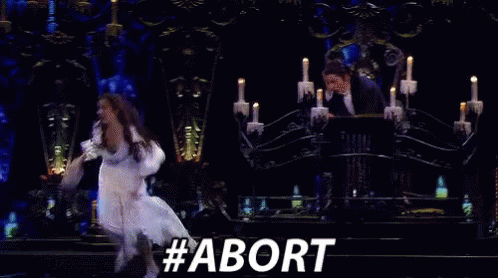 Anyway, there were many factors at play as to why Roseblood fell short. The most blatant was the flowery prose. A.G. Howard writes with this very unique style. It's atmospheric, lush and seriously creepy but, as beautiful as it was, I felt too detached from story. If I'm being 100% transparent, probably 98% of the time I was only reading words on a page. I couldn't immerse myself in the characters or the plot.
The prose also play a huge role in slowing down the action, another issue I had with Roseblood. The influx of adjectives made the plot drag giving Roseblood this uneven, almost choppy pacing. I mean, there were parts that were gripping while others moved at a glacial pace. The trudge was real. What I really needed from Roseblood was a fast moving plot with a huge helping of darkness and horror. After all, that's what the source material demands.
Then there's the plot. The Phantom of the Opera is a gothic novel featuring one of literature's most complex and layered characters. The Phantom is neither hero nor villain but a vulnerable victim of circumstance and cruelty. I desperately needed A.G. Howard to do this classic justice. What I got was an angsty high school drama, ridden with a plethora of cliches. Oh, and the Phantom is now a subterranean energy-feeding vampire because sure, why not?
Okay, so you're probably wondering why the 2.5 rating?
I know I just hated all over Roseblood. Look, it's just not the book for me. That being said, there were a few redeeming qualities which bumped up my initial rating. Original source material aside, A.G. Howard's characters were interesting and I enjoyed the dynamic between Thorn and Erik. It was their relationship, the love lost between father and son, that redeemed Roseblood and kept me from DNFing. Their arch and backstory was the definition of heartbreaking.
At the end of it, was Erik as terrifying and dark as Leroux's phantom? No. Let's be real, no one could ever top Leroux, or even Andrew Lloyd Webber for that matter. But I did find A.G. Howard's characterization of him compelling enough to see me through to the final page. Just to be clear though, I will never forgive the whole subterranean vampire thing. Yikes.
Side note: I actually loved A.G. Howard's ingenious chapter titles. The use of "Overture" as a substitute for prologue was an obvious nod I seriously appreciated.