Hey guys – long time no see, am I right? Sorry for the slight delay in posting – I was camping in the central country regions of Victoria (basically right out in the bush) and had no service. Seriously. None. It was so weird to be unplugged from my blog, my friends and the internet in general but I'm back now and I've got a whole lot of goodies that I'm super excited to share with you!
Today, I thought I'd ease back into my routine with a short, fun book Tag but keep your eyes peeled because I have some exciting new posts coming. I've got some new film reviews, an award tag (thanks so much Siobhan x), a day-in-the-life-vlog-outing-thing (I'll come up for a name by then… hopefully 😉 ) and of course, a whole lot of book reviews to catch up on. I also can't wait to wander about the blogging community and catch up on all the fantastic posts that I've missed.
Now that that's all covered, I'd like to send a huge shout out to Rachael over at Beach Bookworm for the tag – Told you I'd get around to it! 😉 . The Lady Janies Book Tag was created by Rebecca over at Bookishly Rebecca & Ellyn of Allonsythornraxx and it was created to co-inside with the release of the Lady Jane books by Cynthia Hand, Jodi Meadows and Brodi Ashton.

Thank the person who nominated you.
Answer all the questions down below.
Pingback to the creators Rebecca & Ellyn.
Nominate 5+ bloggers to do this tag.

Jane Lynch: A favorite book featuring a character on the LGBTQIA+ spectrum: Heart of Iron by Ashley Poston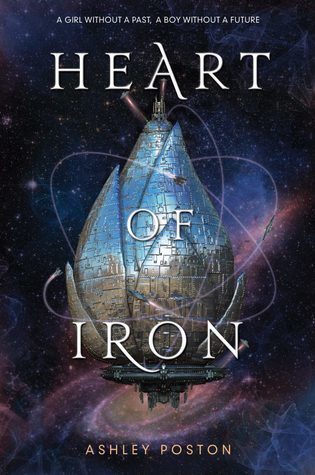 Okay – I am going out on a limb here and declaring that I'm kind of cheating with this one. I'm currently reading Heart of Iron but I do utterly adore Jax's character! I love how we have this Anastasia in space type book and then there's this romantic subplot with Jax and Robb. It is so romantic and refreshing to see the princely-type-character go for the Jax. Obviously I can't say much more here because not only have I not actually finished this book but there are some seriously epic twists and turns that can not be spoiled. Just trust me when I say that I am 100% here for the characters and their dynamics with this one.
Lady Jane Grey: A short book that packed a punch: The Great Gatsby by F. Scott Fitzgerald
The Great Gatsby is up there in my top ten classics list. It's simply a must read, most of us studied it back in the day in English but if you didn't, go read it, stat! The Great Gatsby is short in the way of vintage classics. I have the film-tie-in edition and I think it's only 180 pages (seriously you can read it easily in one sitting) but that doesn't stop it from delivering all the feels and making you question everything. The Great Gatsby on the surface is about the "young and beautiful' – the bright young things of the roaring twenties but the complexities go so much deeper than just mere parting. The Great Gatsby comments on the fall and corruption of the American Dream. The characters are raw and flawed but their arcs are heart breaking as they reach for "the green light" and their dreams.
 Jane Austen: Favorite heroine in a classic book. Anne of Green Gables by L.M. Montgomery 
Okay this was a hard choice because there are just so dang many iconic classic characters that have shaped the way we see the world and they way we think. Alice, Dorothy, Dasiy Buchanan, Elizabeth Bennett… Should I go on? BUT the character I think that has to take the number one spot is Anne ("with an e"_ Shirley, the spirited and imaginative heroine of Anne of Green Gables. I only just read the classic novel last month and I fell in love with Anne and the charming world of Avonlea. Anne is flawed but she is so hysterical in her escapades that we can't help but love her. Anne teaches us that it's okay to be different or odd and that our unique personalities are what make us beautiful.
 Jane Eyre: Your favorite retelling: A Court of Thorns and Roses Series by Sarah J. Maas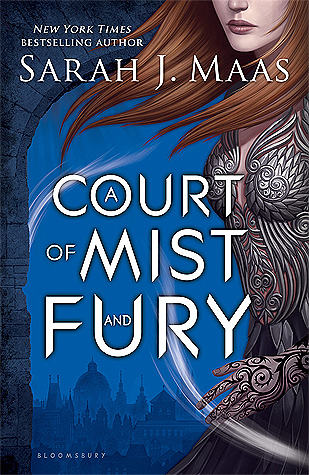 I think that A Court of Mist and Fury, the second book in the A Court of Thorns and Roses series by the reigning queen of fantasy, Miss Sarah J. Maas takes the cake for most people. ACOMAF takes inspiration from the myth of Hades and Persephone with a feminist twist and a whole lot of feels… and sexy times. Not only did Feyre's arch and development make me utterly adore her character but it made me see that I need to wait patiently for my Rhysand in the sea of Tamlins. This series is so popular because it tackles relevant issues in a fantastical world. Sarah J. Maas shows us that it's okay to know your body and find pleasure in it. That being said, sometimes the perfect love isn't necessarily your first but that's okay too.
Calamity Jane: Your most anticipated release: Kingdom of Ash by Sarah J. Maas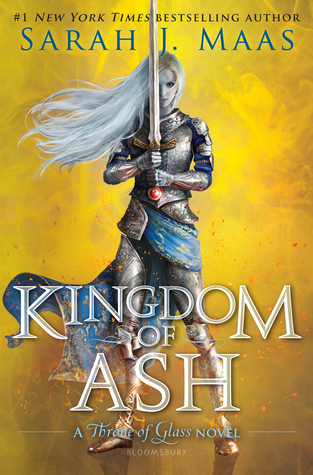 It's freaking Kingdom of Ash – enough said! 😉 Look, I think Kingdom of Ash is literally everyone's most anticipated release for the second half of the year. This book is going to be the end of such a phenomenal series, one that we've all been apart of for so long. All the theories, the ships, the feels… It's all been leading to this final chapter in Aelin's painful, yet inspired journey to the throne. I am so excited for this book and yet I fear for my precious babies! I just need everyone to be happy and I need everything to be fixed because… Nope, I just can't even talk about Empire of Storms…
 Jane Fonda: A character who upholds feminist ideals: Vampire Academy by Richelle Mead
There are seriously many reasons why feminist's should read Vampire Academy. Number one: Rose Hathaway. Our protagonist is the very definition of bad ass. Rose is no damsel – she does that ass-kicking and saving all on her own and loves every minuet of it. Then there's the fact that the series focuses on the friendship between Rose and Lissa and how far they will go to protect each other. Vampire Academy also teachers us that it's okay for us to embrace our sexual side and that it's not shameful either. It tackles those tough themes that are common in coming-of-age books but shows us that slut-shaming and bullying is not okay and that powerful women need to stick together and protect each other.
Jane Krakowski: An underrated book you wish more people would read: Dragonskin Slippers by Jessica Day  George [US: Dragon Slippers]
I seriously can't express my love for this charming fantasy enough and I think it deserves a lot more credit and love than it has. Dragonskin Slippers just enchants its readers. I love Jessica's writing; it humorous and witty and paired with equally memorable characters both human and dragon alike. The trilogy, much like Harry Potter, can be enjoyed at all ages even through it was written and intended for middle grade and young adult. I highly recommend Dragonskin Slippers to any lovers of fantasy or dragons. Such an interesting take on the genre.
 The Lady Janies: Two or more authors you wish would write a book together: Jenny Han and Morgan Matson.
I think it's pretty common knowledge at this stage that I am a sucker for romance and I love a good sunkissed, splashy, summer contemporary in those warmer months. Nothing makes you feel young and beautiful like a romantic contemporary and no one writes contemporary like Jenny Han (The Summer I Turned Pretty, To All The Boys I've Loved Before, Burn For Burn) and Morgan Matson (Amy & Rodger's Epic Detour, Second Chance Summer, Since You've Been Gone).  Can you just imagine if these two power house authors actually co-wrote a contemporary together??? It was actually be the death of us!
Okay so I'm pretty late with coming to the table with this tag so if I tag you and you've already posted link your post below so I can check it out! 🙂