Avast ye matey! As we kick off November 'Down Under', spring in full bloom and summer just around the corner I figured what better way to kick off the warmer weather with some summary book recommendations? And I'm not talking about everyone's go-to summer reads. Yes, sun kissed contemporaries are perfect for lazing in the surf or curling up on a hot summer night but when you need something with a little more substance and high stakes shenanigans what could be better than an adventure on the high seas? So, after my Pirate bender this year and discovering lots of new books, I'll be sharing with you some of my all time favorite tales of pirates, adventures, scoundrels and swashbucklers alike to help you cool off during the harsh Australian summer heat. Or, if you live up in the North, something you remind you of the sun as you descend into the winter months. Savvy?
But beware – for here there be dragons, witty banter and swoon-worthy rouges. Tread lightly, me hearty.
---
The Passenger Duology by Alexandra Bracken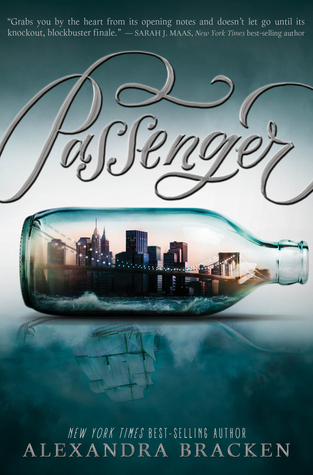 In one devastating night, violin prodigy Etta Spencer loses everything she knows and loves. Thrust into an unfamiliar world by a stranger with a dangerous agenda, Etta is certain of only one thing: she has traveled not just miles but years from home. And she's inherited a legacy she knows nothing about from a family whose existence she's never heard of. Until now.
Nicholas Carter is content with his life at sea, free from the Ironwoods—a powerful family in the colonies—and the servitude he's known at their hands. But with the arrival of an unusual passenger on his ship comes the insistent pull of the past that he can't escape and the family that won't let him go so easily. Now the Ironwoods are searching for a stolen object of untold value, one they believe only Etta, Nicholas' passenger, can find. In order to protect her, he must ensure she brings it back to them—whether she wants to or not.
Together, Etta and Nicholas embark on a perilous journey across centuries and continents, piecing together clues left behind by the traveler who will do anything to keep the object out of the Ironwoods' grasp. But as they get closer to the truth of their search, and the deadly game the Ironwoods are playing, treacherous forces threaten to separate Etta not only from Nicholas but from her path home… forever.
Review Can Be Found Here
---
Song of the Current duology by Sarah Tolcser
Caroline Oresteia is destined for the river. For generations, her family has been called by the river god, who has guided their wherries on countless voyages throughout the Riverlands. At seventeen, Caro has spent years listening to the water, ready to meet her fate. But the river god hasn't spoken her name yet—and if he hasn't by now, there's a chance he never will.
Caro decides to take her future into her own hands when her father is arrested for refusing to transport a mysterious crate. By agreeing to deliver it in exchange for his release, Caro finds herself caught in a web of politics and lies, with dangerous pirates after the cargo—an arrogant courier with a secret—and without the river god to help her. With so much at stake, Caro must choose between the life she always wanted and the one she never could have imagined for herself.
From debut author Sarah Tolcser comes an immersive and romantic fantasy set along the waterways of a magical world with a headstrong heroine determined to make her mark.
Review Can Be Found Here
---
Daughter of The Pirate King duology by Tricia Levenseller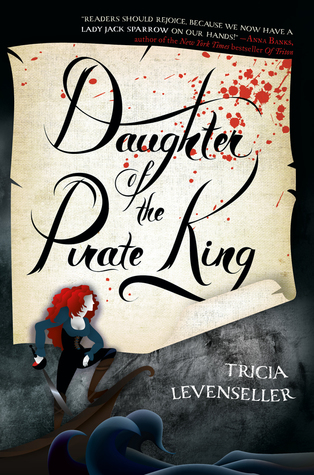 There will be plenty of time for me to beat him soundly once I've gotten what I came for.
Sent on a mission to retrieve an ancient hidden map—the key to a legendary treasure trove—seventeen-year-old pirate captain Alosa deliberately allows herself to be captured by her enemies, giving her the perfect opportunity to search their ship.
More than a match for the ruthless pirate crew, Alosa has only one thing standing between her and the map: her captor, the unexpectedly clever and unfairly attractive first mate, Riden. But not to worry, for Alosa has a few tricks up her sleeve, and no lone pirate can stop the Daughter of the Pirate King.
Review Can Be Found Here
---
The Assassin's Curse duology by Cassandra Rose Clarke
A pirate princess and a cursed assassin find their fates intertwined in this gorgeous and thrilling adventure.
Ananna of the Tanarau abandons ship when her parents try to marry her off to an ally pirate clan. She wants to captain her own boat, not serve as second-in-command to a handsome and clueless man. But her escape has dire consequences when she learns that her fiancé's clan has sent an assassin after her.
And when this assassin, Naji, finally finds her, things get even worse. Ananna inadvertently triggers a nasty curse—with a life-altering result. Now, Ananna and Naji are forced to become uneasy allies as they work to complete three impossible tasks that will cure the curse.
Unfortunately, Naji has enemies from the shadowy world known as the Mists, and Ananna must face the repercussions of betraying her engagement that set her off on her adventures. Together, the two must break the curse, escape their enemies, and come to terms with their growing romantic attraction
---
Montague Siblings duology by Mackenzi Lee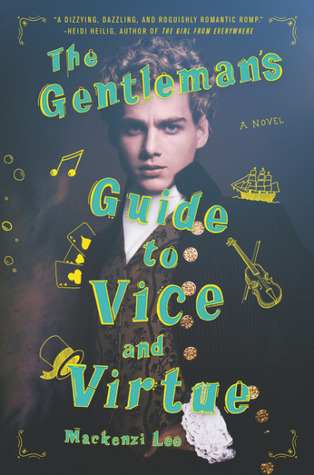 Henry "Monty" Montague was born and bred to be a gentleman, but he was never one to be tamed. The finest boarding schools in England and the constant disapproval of his father haven't been able to curb any of his roguish passions—not for gambling halls, late nights spent with a bottle of spirits, or waking up in the arms of women or men.
But as Monty embarks on his Grand Tour of Europe, his quest for a life filled with pleasure and vice is in danger of coming to an end. Not only does his father expect him to take over the family's estate upon his return, but Monty is also nursing an impossible crush on his best friend and traveling companion, Percy.
Still it isn't in Monty's nature to give up. Even with his younger sister, Felicity, in tow, he vows to make this yearlong escapade one last hedonistic hurrah and flirt with Percy from Paris to Rome. But when one of Monty's reckless decisions turns their trip abroad into a harrowing manhunt that spans across Europe, it calls into question everything he knows, including his relationship with the boy he adores.
---
The Girl From Everywhere duology by Heidi Heilig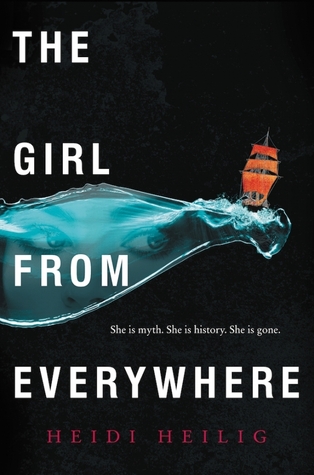 Nix has spent her entire life aboard her father's ship, sailing across the centuries, across the world, across myth and imagination.
As long as her father has a map for it, he can sail to any time, any place, real or imagined: nineteenth-century China, the land from One Thousand and One Nights, a mythic version of Africa. Along the way they have found crewmates and friends, and even a disarming thief who could come to mean much more to Nix.
But the end to it all looms closer every day.
Her father is obsessed with obtaining the one map, 1868 Honolulu, that could take him back to his lost love, Nix's mother. Even though getting it—and going there—could erase Nix's very existence.For the first time, Nix is entering unknown waters. She could find herself, find her family, find her own fantastical ability, her own epic love. Or she could disappear.
---
Blackhearts duology by Nicole Castroman
Blackbeard the pirate was known for striking fear in the hearts of the bravest of sailors. But once he was just a young man who dreamed of leaving his rigid life behind to chase adventure in faraway lands. Nothing could stop him—until he met the one girl who would change everything.
Edward "Teach" Drummond, son of one of Bristol's richest merchants, has just returned from a year-long journey on the high seas to find his life in shambles. Betrothed to a girl he doesn't love and sick of the high society he was born into, Teach dreams only of returning to the vast ocean he'd begun to call home. There's just one problem: convincing his father to let him leave and never come back.
Following her parents' deaths, Anne Barrett is left penniless and soon to be homeless. Though she's barely worked a day in her life, Anne is forced to take a job as a maid in the home of Master Drummond. Lonely days stretch into weeks, and Anne longs for escape. How will she ever realize her dream of sailing to Curaçao—where her mother was born—when she's stuck in England?
From the moment Teach and Anne meet, they set the world ablaze. Drawn to each other, they're trapped by society and their own circumstances. Faced with an impossible choice, they must decide to chase their dreams and go, or follow their hearts and stay.
---
Hopefully you decide to take the plunge into one or two of these adventures this summer. I find that the pirate genre as a whole gets a little neglected but 2018 has seen some new additions in the form of Seafire by Natalie C. Parker and These Rebel Waves by Sara Raasch – not to mention the new mermaid/siren books we're seeing on the market. I mean – what could be better than devilishly handsome anti-heroes, sword fights, treasure hunts, plundering, grand tours and time traveling???
If you know of any additional pirate-y books that I simply must add to my TBR let me know below and as always, happy reading you scalawags! Yo ho, yo ho! 😉 *insert the Pirates of the Caribbean theme here*