Happy Thursday lovelies – I hope that you're all having a good week so far.
Today I bring you an updated version of the Unpopular Opinions Book Tag. Now I know what you're probably thinking: yes, I did participate in this tag already way back when in 2016. That being said, hindsight is a funny thing. looking back now it's actually interesting to see how my opinions have altered while others haven't changed.
I want to send a big ol' thank you to the lovely Siobhan over at Siobhan's Novelties for nominating me for my first book tag of 2019. Be sure to check out her blog – Siobhan is such a dedicated blogger and her reviews always open my eyes to hidden gems I might have other wise missed.
So, let's spill some tea and get controversial…


1. A popular book or series that you didn't like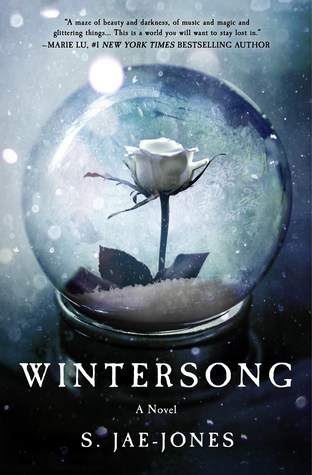 I tried with this one, okay? I really wanted Wintersong to be my next obsession but seriously this book was a mess. I mean, what book were you all reading because I'm convinced it couldn't have been Wintersong. Enough with the 50 Shades of Labyrinth.
You can read my rant in full here
2. A Popular Book or series that every one else seems to hate but you love.
It seemed like the entire community come out with their pitch forks and war paint with Zenith. The hype was real. Okay, I didn't love Zenith – it's not a 5 star read guys but I had so much fun with the characters and the escapade-filled plot. Defiantly on my radar for a re-read with the release of Nexus.
Zenith review can be found here.
3. A Love Triangle where the main character ended up with the person you did NOT want them to end up with  OR an OTP that you don't like.
Despite Noah Centineo's #swoonworthy portrayal of Peter Kavinsky, I am still 100% certified trash for John Ambrose McClaren and I stand by the opinion that Peter Kavinsky dosn't deserve Lara Jean. Fight me. Actually – after P.S. I Still Love You Lara Jean doesn't deserve John Ambrose. Still salty.
4. A popular book Genre that you hardly reach for.
I try to keep my horizons wide but I barely read horror [the exception being Christina Henry's Alice] and I've never read erotica. Not my cup of tea. #enoughsaid
5. A popular or beloved character that you do not like
I wouldn't have lost any sleep if Stephenie Meyer had of killed off Jacob Black. I'm sorry but Jacob was an ass. You don't know the struggle I faced pushing through his perspective in Breaking Dawn. He is just so dang irritating and I wouldn't hesitate to join Rose in ripping him a new one.
6. A popular author that you can't seem to get into
I really don't understand the hype surrounding John Green. I got about 70% through The Fault in our Stars before DNFing. And I never DNF. I just don't find anything specifically memorable or special about his novels.
7. A popular book trope that you're tired of seeing
The rebellion trope is getting a little tired now. You know the drill, whether it be fantasy, Sci-Fi or dystopian – unrest grows, the seeds are sown and the protagonist finds him or herself at the center of the uprising. Whether its overthrowing a ruthless king or a corrupt government, if it's not Hunger Games, I'm bored.
8. A popular series that you have no interest in reading. 
So, I'm not a complete prude. I love a good steamy scene as much as the next girl [hello – a Court of Mist and Fury] but I have no interest in reading Fifty Shades of Grey. The world did not need a BDSM fan-fiction of Twilight published. It's a disturbing series about abusive relationships. Rant over.
9. The saying goes "The book is always better than the movie", but what movie or T.V. show adaptation do you prefer more than the book?
If I hadn't already used To All The Boys I've Loved Before on this list my go-to answer would hands down, be Netflix's adorable adaption. Instead, I'm going to go with Starz's Outlander. While the book is a modern classic, the cinematography, costume design and, let's be honest, the work of art that is Sam Heughan's chiseled body makes the costume drama stand out. #thirst.

You know the drill guys – If you'd like to see how your own bookish opinions have changed then I tag you. x
Carly | Brianna | Cailin | Annie | Luna