Unless you're a Reading By Starlight newbie it's pretty much common knowledge that I adore James Cameron's Titanic. I mean, at this point in my said devotion, I think I deserve an honorable mention in the credits.
Anyway, in honor of Valentines Day this week [or Singles Awareness Day – Whoo hoo!], and because I just went on a bit of a Titanic bender I figured what better way to celebrate the love or, like me, lament being single than to do the Titanic Book Tag?
A quick disclaimer: this tag seems to have originated in the Spanish and French book community so unfortunately I have been unable to find the original creator. I did not create this tag. I have merely translated and edited the original tag after being inspired.
So, with that out of the way, let's get into it…
* Cue Rose's theme*

The Series You Would Sell For A First Class Ticket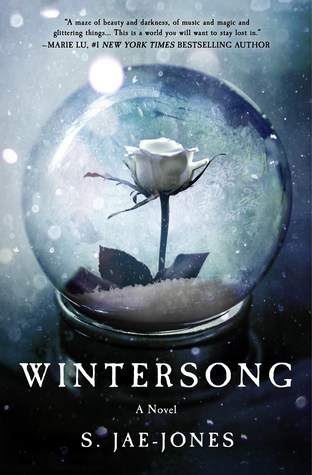 On my shelf? I'd sell sell both Wintersong and it's sequel Shadowsong by S. Jae. Jones. I mean, do I even need to explain myself on this one? This book was a complete and utter mess. The Bane of my existence. At this point I have no intention of reading the sequel and considering I splurged on the hardcover editions they'd better serve winning me a place with Jack Dawson on board the ship of dreams.
The Character You Would Share A Stateroom With
I mean, I could be a cliche and say Celaena Sardothien but I'm going to try to think outside the square here. Key word being try. Actually, the character I'm bringing in toe is Zoey Redbird from The House of Night because not only could we fangirl over the fact that we were dinning on board the RMS Titanic, we could also appreciate Leonardo DiCaprio's butt while swapping movie trivia and reenacting famous scenes.
The Character To Be The Jack To Your Rose
I'm going to go out on a limb here, but, is there really any character to rival that of Jack Dawson? I mean, honestly? But, If I can't have Jack, I'm taking the devilishly handsome and dashing James Fraser because what other gentleman would you want by your side when Titanic inevitably goes down? I mean – imagine the swoon inducing rendezvous and stolen moments amidst the drama and danger! Count me in.
The Ship Is Sinking – Which Book Or Series Do You Go Back To Your Stateroom To Save? [It's The Last Copy On Earth]
There is really only one book I cannot go without. Prepare for the eye rolling and oncoming mob – this one's an unpopular opinion. The only book that would get me through the bitter cold of the life boats is Twilight. In fact, fun bit of trivia for you: way back when in 2012 [you know, when everyone said the world would end on 12-12-2012] Twilight was the last book I read on the off-chance I didn't make it.
A Book In Your Library Published Before The Sinking Of The Titanic [April 1912]
A Book? Really, just one? Sorry but I have many; The Phantom of the Opera, Dracula, Wuthering Heights, Emma, Pride and Prejudice, Alice in Wonderland, A Christmas Carol, Anne of Green Gables and The Secret Garden to name a few. The book with the publication date that's closest to the Titanic's maiden voyage that I own is The Secret Garden, published in 1911, one year prior. My favorite though, is the Phantom of the Opera.
You Find A Bookish Item In Your Pocket – What Is The Item And From What Book?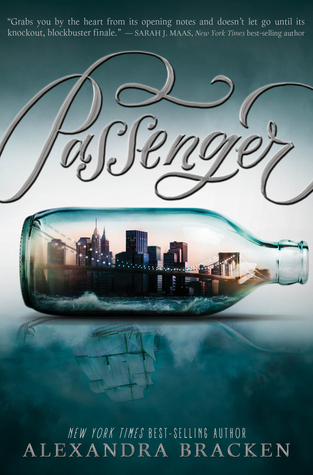 What? You mean I can't find the Heart of the Ocean itself? Dang it! Fine – I guess that means I'm pocketing the Astrolabe from Passenger because then I could create a passage and save myself  [and Jack] from the frigid Atlantic waters and travel back to any point in time that I wish.

You know how it goes by now – if you love Titanic as much as I do then let's revive this meme/tag [and Jack too, while we're at it].