Hey there demons, it's me – ya girl!
So, little known fact about me; my brother and I have been avid fans of BuzzFeed's Unsolved since it's OG days with  Ryan and Brent. You know, the short but sweet episodes featuring the Somerton Man and the Hikers of Dyatlov Pass? Iconic. Granted, I discovered the show first and then introduced the Berry Boys Ghoul Boys to my brother.
If you have no idea what I'm going on about prepare to be enlightened…
BuzzFeed Unsolved is a web series on YouTube and BuzzFeed featuring two best buds, Shane (a skeptic) and Ryan (a believer) as they explore unsolved cold cases, hauntings and urban legends. The series has two main focal points for each season: True Crime and Supernatural. The show is humorous, borderline goofy in tone, despite it's dark subject matter with hosts Ryan and Shane constantly bickering over the question "are ghosts real?" [shakes head]. The shenanigans are priceless and the banter is iconic.
But hey, if that doesn't sell it to you perhaps this fan made trailer will? Credit to Sim Mallec.
Anyway, it's required viewing so go check it out!
So, being a resident #shaniac and because we're suffering through the dry spell between seasons, I couldn't pass up the opportunity to do the BuzzFeed Unsolved Book Tag.
Side note: this tag was originally created by Sarah over at The YA Room so be sure to check out Sarah's video. Let's get into it…
1. Shaniac: a book you don't think is deserving of its hype
There are acceptable trashy books and then there's The Cruel Prince. I mean, what the actual heck? The hype is unreal and such a let down. I'm still 100% convinced I didn't read the same book everyone else did. Honestly, I just don't get the appeal of Cardan and Jude's relationship. The characters are bland and the romance is borderline abusive. All I can say is I was not here for it.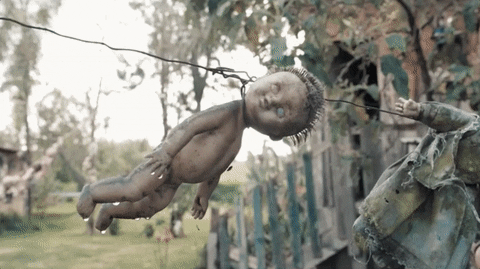 2. Boogara: a book that chilled you to the core
Even the Darkest Stars has such a stunning, frostbitten atmosphere that just sweeps you away. Set among the stars high upon a Himalayan-esque, snow capped empire, you can practically feel the blistering wind whipping at your face and the ever present chill on your breath. That and the fact that there's something so unsettling and isolating about mountain exploration.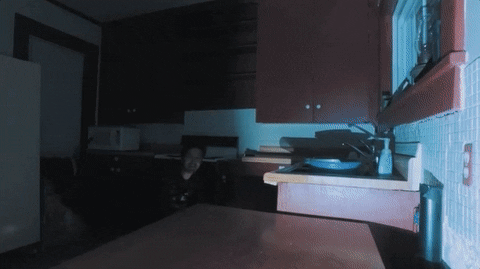 3. Shitfish: a book you're not sure where you stand on
Every man and his dang dog recommended A Darker Shade of Magic. With the immense hype surrounding the series and the amount of 5 star reviews all I can say is what book did ya'll read??? I wasn't emotionally invested in the characters and there seemed to be a lot going on and yet nothing was actually happening??? In the end, I didn't hate it but I sure as heck didn't love it.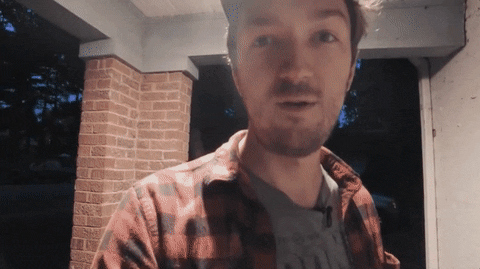 4. Hey there demons, it's me, ya boi: a book that kept you up at night
As a rule I don't reach for horror. Not unless I'm prepared to be up all hours, clutching my Holy Water, keeping a look out for demons. But, I couldn't resist the premise of Christina Henry's dark, gritty retelling of Alice. This book was deeply unsettling and highly disturbing but I lived for it. If you love horror, I highly recommend following Alice down the rabbit hole to a warren of blood and violence although I don't think Father Thomas would be that down…
5. (wheeze): a book that made you laugh out loud
Obsidian, and basically the entire Lux series in general is such an under hyped series. I came for the sizzling chemistry and sexual tension but stayed for the banter and wisecracking protagonist. The prose is littered with plenty of snark, wit and humor that will have you cackling into the pages. And don't get me started on Daemon Black's douchebaggery, calling Blake practically every other name starting with the letter B (favorites include but aren't limited to Bart and Biff).
6. Mothman: a hyped fave
Alexandra Bracken's sweeping epic Passenger deserves all the hype. This book is the stuff of blockbuster dreams and Hollywood should be knocking. The best way to pitch Passenger is a treasure hunt through time itself. I'm talking National Treasure meets Indiana Jones meets Pirates of the Caribbean. I cannot rave about this riveting book enough.
7. Holy Water: a book you'd protect with your life
Throne of Glass is my baby and it must be protected at all costs. If the world was about to end, this is the series I would die re-reading. Epic fantasy at it's best, it has everything you need;  general badassery, dungeons, dragons, castles with secret passages, swoonful, swashbucklers and a stab-first-ask-questions-later heroine.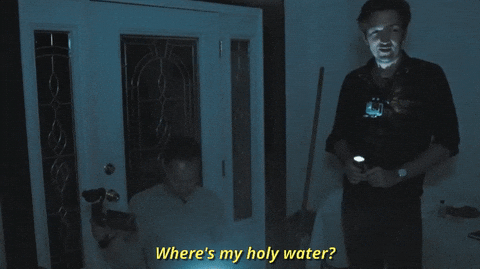 8. Demons: a book you're too scared to read

In all honesty there isn't really a book that I'm too scared to read. I just don't really choose to read horror. But, for a long time I was too scared to watch BuzzFeed Unsolved's The Chilling Exorcism of Anneliese Michel because the episode featured actual audio recordings of the exorcism. Let's just say the recording is deeply disturbing and leave it at that.
9. But For Now, This Mystery With Remain… Unsolved: a book you needed more from or didn't want to end
Again, But Better was the last book I read and I'm still on the fence and still procrastinating over my review. This debut was at the peak of my most anticipated releases and while the rom-com plot was enjoyable the main twist felt very left field. It could probably be chalked up to editing but the writing felt somewhat lacking. That and the fact the the journal style formatting only worked to yank the reader from the plot's rising action.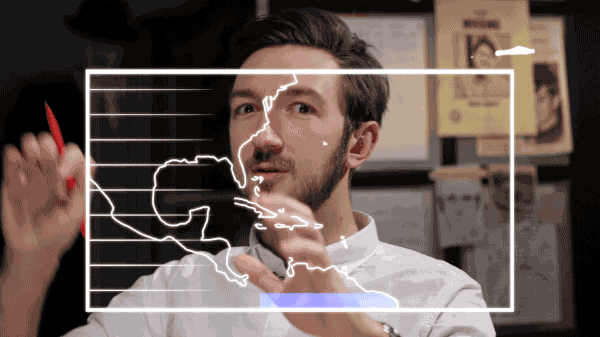 10. Buzzfeed Unsolved Postmortem: a book you still have questions about
Um… what actually happened to this series??? It's been 2 years since publication and I'm still hanging! Was this only a duology? Black Souls, the sequel to Black Hearts takes a look at the origins of swashbuckling rouge; Blackbeard and his relationship with Anne Barrett. While the premise is intriguing, the book ends on a colossal cliffhanger that fails to wrap up both the plot and the character arcs. I am still waiting for book #3 because I need this to be fixed!
11. Hot Daga: a trashy fave
Anna Todd's wattpad sensation After is the epitome of trash. So why was I so here for it? In the style of Catherine Earnshaw and Heathcliff, Tessa and Hardin are deeply flawed characters who share a toxic, all consuming relationship that effects those around them. Their love affair takes a close look at how an abusive childhood can lead to a cycle of aggression. It's unconventional but sinfully addictive.
Are you as obsessed with Unsolved as I am? Are you a Shaniac or a Boogara? What's your top favorite episode? Let's talk in the comments below!