Spoiler alert: Halloween is merely days away. So, as we gear up for the spookiest night of the year with the appropriate moody reading material and the obligatory screening of Dracula I figured why not have some fun with a Halloween-esque tag?
Behold: The Spooky Scary Book Tag.
The Spooky Scary Book Tag has been floating about the interwebs for a while and was originally created by Shelby Masako so be sure to check out her video here.
So, grab some pumpkin juice or a caramel apple and celebrate the spooky season.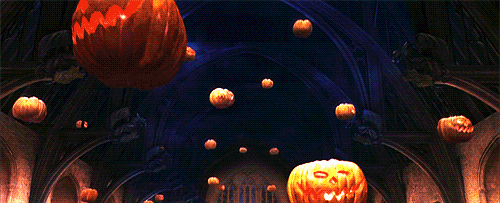 1. What goes bump in the night? Name a book that has legitimately scared you while reading it 
I got all the Dark Shadows vibes [and the chills]  from this deliciously morbid fantasy world of brine and terror. Creepy seaside manor? Check. Plaguing family curse? Check, check. Plummeting fall off a craggy cliff? Yep. Ghostly apparitions that stalk the halls? You bet. House of Salt and Sorrows is the perfect book to read by candlelight on a wuthering, stormy night.
2. Jack O' Lanterns and Classic Costumes: A book you always reach for during Halloween time
Hmmm… What could it be? What spooky book do I always reach for???
You just know I'm whipping out the Phantom of the Opera. Craving an atmospheric book with an eerie vibe and a classic villain? Look no further. You have a lavish opera house with secret passages and two-way mirrors, then there's box 5 haunted by our resident Opera Ghost, an underground lake with a hidden lair and a splash of murder. It's a classic tale of obsessive love with a shattering climax.
3. Black Cats and Magic Mirrors: A book you love that is laced with superstition and/or magic
A hidden society of witches deeply set in their superstitious, prejudiced ideas of vampires and demons and a magical manuscript set against the stacks of Oxford's Bodleian Library. A Discovery of Witches has a nostalgic Twilight meets Outlander vibe that will have you gripping the pages in awe. Best enjoyed underneath a canopy of autumn hued leaves with a pot of tea.
4. Witch's Brew: Favorite witch character in any book/series
Let me introduce you to Esmeralda "Granny" Weatherwax from Terry Pratchett's Discworld saga. Granny Weatherwax, appearing primarily in the Witches books, is a member of the Lancre coven. A true force to be reckoned with, Granny Weatherwax is stern and respected with a commanding presence and a gaze that could turn men to stone. The Discworld books aren't scary, more comedic and satire in nature but it's sprawling world and eccentric characters are perfect for the spooky month.
5. Ghouls and Ghosts: A book that still haunts you to this day (good or bad) 
I am still both haunted and spooked by Christina Henry's dark, gritting retelling Alice. Everything about Alice was unsettling and deeply disturbing. Forget you're grandfather's Wonderland – the Old City is a warren of blood and violence. It's not for everyone. Very much a man's world, the Old City is deadly and dangerous and Alice, along with our Mad Hatter Hatcher, must fight her way to freedom.
6. Haunted Graveyard: You're all alone in a haunted graveyard, you get ONE book to give you comfort, which is it
First of all, your girl isn't surviving a night in a haunted graveyard. But, if by some twisted hand of fate I did find myself trapped I'd want the cozy pages of Pumpkinheads for emotional support. Pumpkinheads captures those fall vibes as Deja and Joise, seasonal best friends, prepare to leave their days at the pumpkin patch – and their childhood – behind forever. It just feels like pumpkin spice latte goodness on a crisp Autumn morning.
7. The Undead: Favorite supernatural creatures to read about (i.e. vampires, zombies, werewolves, etc)
If there is one book [besides Pumpkinheads] that captures that cozy, eerie fall aesthetic it's Stephenie Meyer's iconic Twilight saga. You have an atmospheric, sleepy small town, serious mood weather in the form of a blanket of fog, superstitious locals and a hidden world of vampires and werewolves. Stephenie's vampire lore challenged the norms of the classic trope which captivated a generation. I will never stop loving this angst-riddled, problematic love affair. #teamedward.
8. In the dead of night: Pick a book with a black cover

Erin Mogenstern's return to publishing with her highly anticipated the Starless Sea is smack bang at the pinnacle of my TBR. The Night Circus is one of my favorites and the Starless Sea promised to be just as magical and atmospheric – if not more so. It's a story about stories with hidden worlds, lost cities, treasures and magic. Talk about some serious Strange the Dreamer vibes.
Rachel | Emma | Nish & Ngoc
Happy Halloween my bookish friends – may your holiday be ever spooky and full of festive spirit!