It's been two weeks since I entered self isolation and it's been a wild time. I feel like I'm still waiting for that pin to drop because so far I've been, dare I say it, okay? This socially anxious introvert has been thriving, living in this perpetual creative high. Trust me – I'm just as shocked as you.
That being said, self isolation is not for everyone and I know a lot of people who aren't coping with this new era of social distancing. Which brings me to today's feature post: a nifty list of social-distance-approved activities to keep you busy and sane during this unprecedented time.
Let's get into it…
1. Binge Virgin River on Netflix (it's wholesome and cozy with feisty characters)
2. Re-organize your bookshelf (you can always find inspiration on Pinterest or Instagram)
3. Build some vibing mood playlists
4. And while you're at it, dance around your kitchen with a glass of wine to This Is How We Do It (trust me, it always works)
5. Re-read Harry Potter (again)
6. Then marathon the Harry Potter films (because at least we're not trying to survive in the second wizarding war)
7. Challenge your siblings to a heated game of Cards Against Humanity
8. Or, why don't you actually finish a game of monopoly?
9. Clean and condition your make-up brushes (Lord knows the last time they were actually cleaned)
10. Treat yourself to a relaxing bubble bath with candles and wine because why not?
11. Bust out that stockpile of sheet masks and treat yourself to some TLC
12. And then, while you're playing spa, give yourself a manicure with a matching pedicure
13. Wake up early and watch the sunrise
14. Get creative and start a bullet journal for mindfulness
15. Learn the choreography to Wuthering Heights (because it's weird and wonderful and Kate Bush was ahead of her time)
16. Read a classic and write a constructive review (I'll always recommend Jane Eyre, Lolita or the Great Gatsby)
17. Marie Condo the heck out of your house
18. Learn how to french braid and rock that Elsa look
19. Soak up that Vitamin D and garden (planting some flowers will brighten up you house)
20. Go camping in the luxury of your own backyard (because you don't need to go away to appreciate the great outdoors)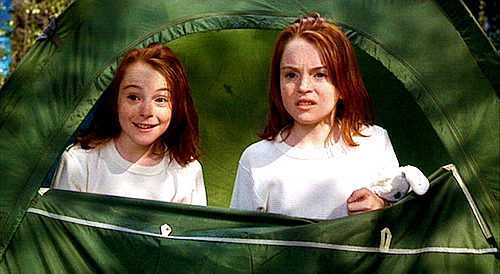 21. Bust out your mum's cook books and cook a lovely dinner
22. While you're cooking, why not host a social distance approved dinner party for your house mates? (dress the table with your best crockery – the ones on that top shelf)
23. Also, you're going to need desert so why not try your hand at baking?
24. Spend a Saturday morning watching cartoons on Disney+ (ah, the nostalgia)
25. Actually, why not watch ALL the Disney classics?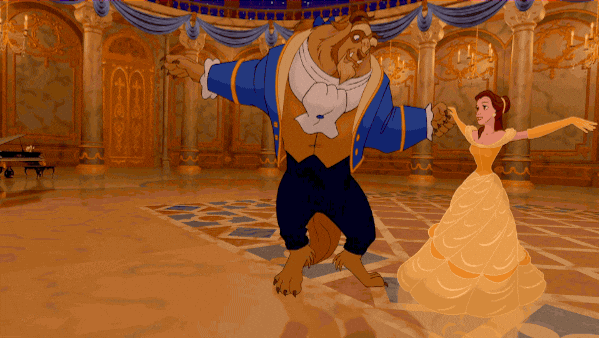 26. Have a melt down (you're bored, lonely and you miss your friends)
27. Once you're done, exercise to get up those endorphins (your body is a temple and all that)
28. Or, how about learning some easy yoga poses?
29. Re-read Twilight
30. Marathon the Twilight saga (because it's the Twilight renaissance baby and those movies are the best kind of trash)
[Also: the most ICONIC scene in cinematic history]
31. Re-enact your favorite vines because what else would you do with your life?
32. Or, take this chance to solidify your viral career by filming a Coronavirus parody of your favorite songs. [see; Hello (from the inside) or My Corona]
33. Dance around your house to Break My Stride (because ain't nothing gonna break-a your stride)
34. And while you're feeling empowered, delete all the toxic people from your phone
35. Re-watch High School Musical (Because we're all in this together. Also: Zac Efron)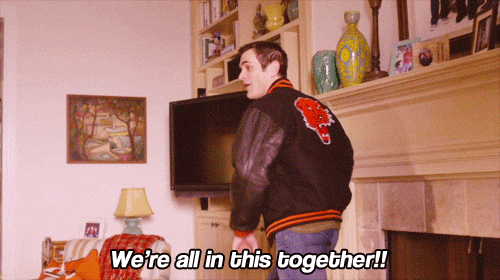 36. Download a stargazing app and chart those constellations
37. Call up your grandma for a chat
38. Try your hand at an adult coloring book
39. Practice gratitude
40. Watch Titanic (It's actually a cinematic masterpiece. Also: Leonardo DiCaprio anyone???)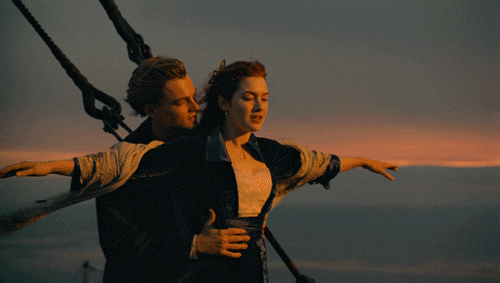 41. Binge Stranger Things on Netflix (for those sick 80's vibes and an iconic soundtrack)
42. And while you're at it, why not play some quarantine D & D
43. Go for a walk
44. Dabble in photography
45. Brew yourself a pot of tea and chill out with a good book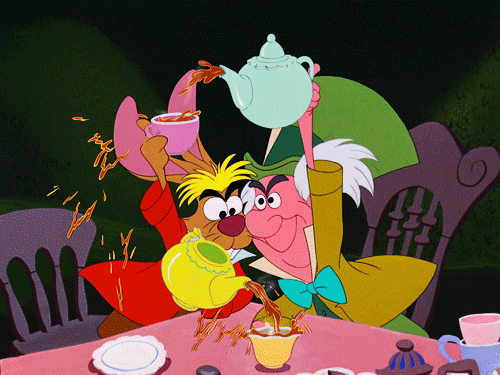 46. Have a slumber party via Houseparty
47. Listen to a podcast
48. Or take a Masterclass from the comfort of your home (you might even discover a new passion)
49. Free your inner child and build some Lego
50. Watch Labyrinth (and realize that David Bowie is actually sexy AF)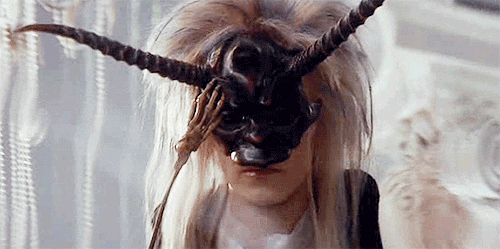 51. Re-read Throne of Glass
52. Then re-read A Court of Thorns and Roses (because chapters 54 and 55 are exactly the type of content you need in your life)
53. Clean up your emails and unsubscribe from junk mail
54. Perform a one-woman-show to a Broadway cast album
55. Watch the Phantom of the Opera (and realize that you clearly have a type)
56. Then watch Love Never Dies (because a Phantom marathon is always the way to go)
57. Work on your posture (no one wants to be Quasimodo IRL)
58. Get with the program and learn a Tik Tok dance
59. Play lip-sync for your life
60. Or, bust out your inner Kristoff, grab your hairbrush and karaoke
61. Sort through your old photos and build a Lana Jean approved scrapbook
62. Find your inner zen and meditate
63. Make like Bob Ross and paint yourself a happy little picture (bonus points if you rock an afro)
64. Build a pillow fort (like the full-fledged adult you are)
65. Enjoy those lazy mornings while you have them and treat yourself to a sleep in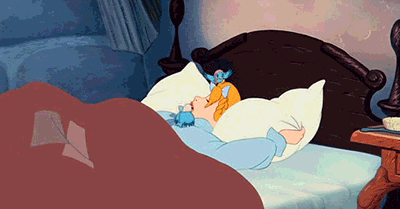 66. Do a puzzle (because self isolation isn't torture enough)
67. Waste your time spiraling down the YouTube hole
68. Actually be productive and clean out your wardrobe (yes – even those junk draws)
69. In fact, why not donate those dust collectors to charity?
70. Learn the choreography to Thriller (just don't half-ass it like Mark Ruffalo. I guess he tried?)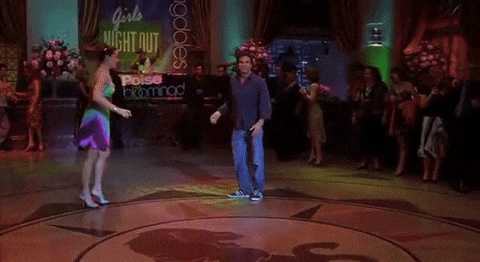 71. Break out the Rodgers and Hammerstein musicals and re-watch the Sound of Music (because Captain Von Trapp was a MAN)
72. Broaden those literary horizons and read a non-fiction book (I'd recommend Julie Andrew's memoir Home Work)
73. Throw out your expired makeup (yeesh!)
74. Go grocery shopping
75. Re-watch the Wizard of Oz (because there's no place like home)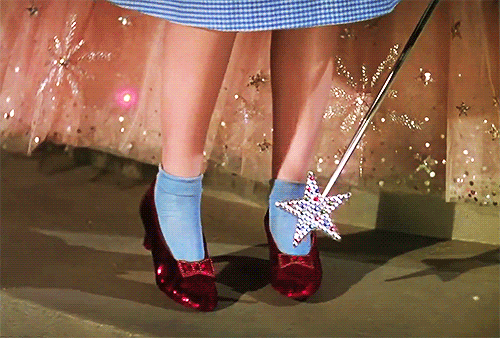 76. Make a photo album of your last holiday (and try not to be too depressed that you're stuck inside)
77. Send a letter and make someone's day
78. Finally start that book you've always wanted to write
79. Panic because you're out of toilet paper
80. Watch Simpsons re-runs on Disney+ (they have thirty seasons baby!)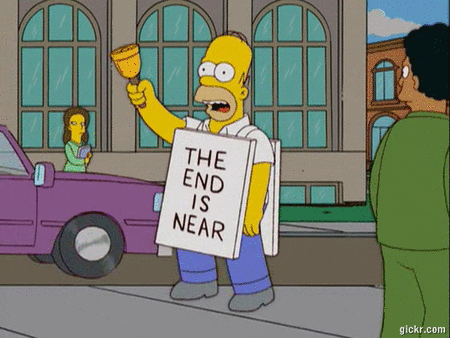 81. Knit yourself a Mrs Weasly approved scarf for the colder months
82. Stalk your favorite celebrities on Instagram
83. Start a blog
84. Snuggle up by the fire pit and roast some marshmallows
85. Watch Australia (and feel patriotic AF as you lust after a ruff-and-rugged Hugh Jackman)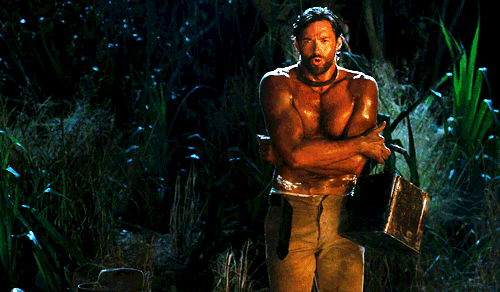 [Never been more prouder of my country]
86. Piss off your pets by smothering them with affection
87. Prepare some tea sandwiches and have a relaxing picnic in your backyard (you can pack a book to enjoy or just cloud gaze)
88. Cook breakfast for dinner (because why not?)
89. Waste your life watching a compilation of viral videos
90. Vibe out to the stripped back, raw emotion of Lana Del Rey (the perfect soundtrack to the Apocalypse)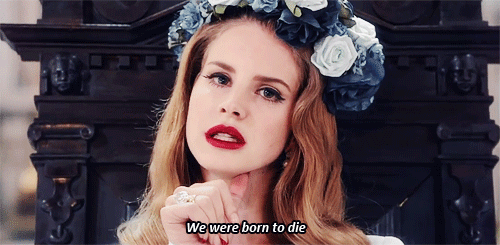 91. Scroll through Pinterest and start some mood boards
92. Traipse across a satire fantasy world with the Discworld books by the late Sir Terry Pratchett
93. Booby trap your house
94. Read Little Women (because it's empowering, wholesome and cozy)
95. Watch the original Superman movies (because they're campy AF and Christopher Reeve is seriously swoon-worthy)
96. Attempt to make a caramel frappuccino (Starbucks withdrawal is real, okay?)
97. Make a post-isolation bucket list
98. Wash your sheets (and duvet because let's face it – that thing's never been washed)
99. Watch a documentary (you'll feel all kinds of worldly and intellectual)
100. Shave your legs
101. And finally, prepare yourself to re-enter society (because let's face it – self isolation won't last forever)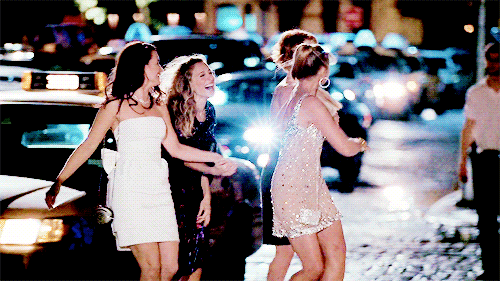 While this post is intended to be lighthearted, I just want to take this moment to remind everyone that is is a stressful and unsettling time. It's okay to feel overwhelmed or anxious. Also, with self isolating, please don't forget to look after your mental health. Mental heath is just as important as your physical health. Keep smiling, stay positive and as always, if you need a friend, I'm always here.