In a society where cancel culture is the new norm and COVID19 has forced us into isolation, let's spread even more negativity with the Not-So-Perfect Book Tag. Because, what else would we do with our lives? Just kidding but not really.
But jokes aside, get comfortable, maybe even grab a glass of wine as we discuss a whole lot of not-so-perfect books, plots and characters. Spoiler alert: it's about to get snarky.
But, before I get into it, I'd like to send a virtual social-distance-approved hug to my salt sisters Nish and Ngoc from Nish & Ngoc's Book Nook. My "saltmates" are the reigning queens of salty reviews. Not only will they rip into your favorite books, but you'll die laughing as they do. Thanks so much for the tag, girls. ❤ Also be sure to check out Alex's original post over at Lost In Translation while you're at it!
☆ If possible try to not mention the same book twice, it's more fun that way [Spoiler alert: I did – whoops]
☆ It's a funny tag where you can rant about terrible (or just meh) books so have FUN!
☆ Just do whatever you want ¯\_(ツ)_/¯
☆ Tag me if you decide to do it, I would love to see your answers
1. The Not-So-Perfect Genre – a book that undermines the genre as a whole
Retellings have become a serious trend in the world of publishing and while I'm a sucker for a good retelling, there are a lot that fuel the retellings-aren't-necessary flame. Roseblood is one such book. A modern take on the Phantom of the Opera, Roseblood completely undermined the brooding complexity of the source material. I mean, Roseblood is basically an angsty high school drama riddled with supernatural cliches hidden behind it's overly flowery prose. Oh and the Phantom is now a subterranean energy-feeding vampire because sure, why not?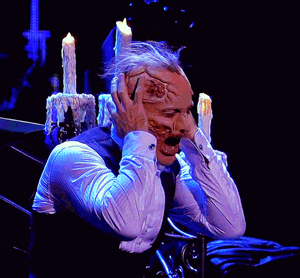 Actual footage of me reading this book.
2. The Not-So-Perfect Dialogue – a book with dialogue so poor it made you cringe
For the most part, I enjoyed Virgin River. It's got that wholesome small-town-vibe and some seriously feisty characters. And I mean, it's an adult romance novel that boarders on woman's fiction so it's not like I was expecting modern literature. BUT, I opening cringed super hard at a lot of the dialogue. Phrases like "that's my boy" and "oh, baby" are tossed around and – I kid you not – "boy howdy" is a line actually used. Multiple times. Like, okay??? Is this a phrase we're seriously using these days???
3. The Not-So-Perfect Setting – a book that takes place in a location you wish hadn't been picked
I'm sorry – I honestly tried but I have nothing for this one.
4. The Not-So-Perfect Main Character – the most annoying protagonist
For anyone who hated on Bella Swan, prepare to eat your words and allow me to introduce Lisel. Yes my friends, Winteresong – my arch nemesis – is rearing it's ugly head once again. I never pass up an opportunity to roast the actual crap out of this freaking book. For good reason. Lisel is the "ugly" sister who somehow still managed to land the Goblin King. Lisel is dull, seriously insecure and annoying AF as she whines and whines about her "ugly" appearance. Lord give me strength.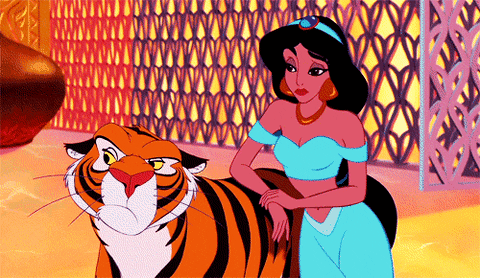 5. The Not-So-Perfect Blurb – a blurb that was so far from the truth that it made you do a double-take and check you had read the right book
I dragged myself though Distant Waves way-back-when in my Titanic prime. I took one glance at that cover, it's haunting imagery of a gown suspended, weightless in water and didn't look back. Distant Waves promised an ill-fated voyage aboard the RMS Titanic with five sisters, complete with a high stakes fight for survival. Instead, I was forced to trudge through a flimsy plot featuring spiritualists and Nikola Tesla? Um… what? The Titanic doesn't make an appearance until the end and was criminally misused. Talk about a freaking tease. #stillsalty.
6. The Not-So-Perfect Friend – from whiny attention-seeker to full-on traitor, a character you think is the worst friend ever
Don't get me wrong – I love After. It's the best kind of trash and I basically lived for the angst. Not sure what that says about me as a person. That being said, Steph Jones, Tessa's edgy, obnoxious, seriously destructive roommate and supposed best friend is the actual worst. If you disagree, come back and face me after reading the third book. I mean, this girl straight up tries to seduce her sister's husband. Like, enough said. When we first meet Steph, we're led to believe that she's loyal – spoiler alert: she's a master manipulator.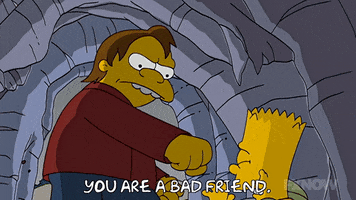 7. The Not-So-Perfect Love Interest – a character who would be an awful romantic partner
Lolita will forever be one of my favorite classics. Basically the jail cell confession of a pedophile, Lolita is a powerful, complex story of a man's obsessive infatuation with his teenage step-daughter. Humbert Humbert, equal parts protagonist and antagonist, poses as the romantic hero, painting his abusive relationship with Lolita as a tragic love affair. This man is NOT romantic. He's NOT a star-crossed, mooney-eyed lover. Don't make the mistake of falling for his flowery prose and hopeless declarations of love. Humbert Humbert is a vile man who abuses, grooms and manipulates a young girl's innocence.
8. The Not-So-Perfect Villain – a character you thought would have amazing evil plans but fell short
That's right – I'm 100% recycling Wintersong and breaking the rules because apparently my hatred for this book knows no bounds. Basically, S. Jae-Hones pissed all over David Bowie's iconic antihero with her under-developed and seriously unimpressed Goblin King. I feel that S. Jae-Jones's goblin king attempted to be this mischievous and alluring antihero but fell woefully flat. That, and the fact that while imitating David Bowie, she missed the entire freaking point of Jareth's character. All I'm going to say is that there were some MAJOR consent issues and I was not here for it.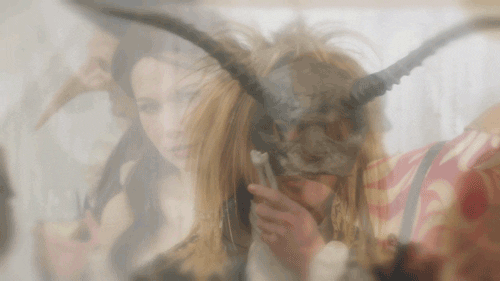 #sonotmygoblinking.
9. The Not-So-Perfect Family – a horrible bookish family
We've seen some pretty abusive families in the wide world of literature. But perhaps the worst bookish family since the Dursleys are the Carters from Journey to the River Sea. While the sweeping adventure down the Amazon was perfect, the Carters are anything but. Basically, our orphaned protagonist, Maia finds herself at the mercy of her distant relatives and their vicious, spoilt twins. In true Cinderella fashion, the Carters bar Maia from the jungle and exploit her allowance to settle their debt. Also the Carter's treat their staff as slaves, forcing them to work their failed rubber plantation. Yikes.
10. The Not-So-Perfect Plot Twist – a book with the worst plot twist
It's a hard pill to swallow but there are some sequels that are just really, really not necessary. Wayfarer is a straight up mess, suffering from a serious lack of structure and horrendous pacing. Then there's that final nail in-the-coffin plot twist that felt very left field and literally came out of NOWHERE. Let's be real: the whole thing with the Belladonna and the Shadows was bad plotting. Not only did it throw a wet blanket on the torch I was carrying, but the twist was never foreshadowed or fleshed out. Where was the explanation? All I'm saying is it had ZERO relevance to the first book.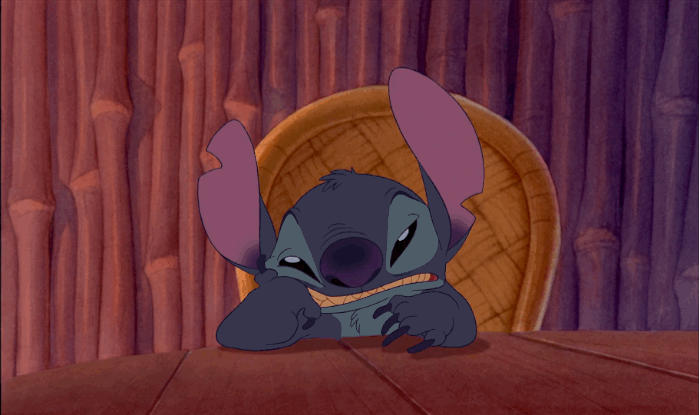 11. The Not-So-Perfect Trope – a trope you wish would be avoided in all future publications
Honestly, if the whole dystopian trope was bared from all future publications I wouldn't lose any sleep. I'm 100% done with the idea of dystopian rebellions and failed uprisings. I feel like there's just nothing we haven't already seen before. I mean, you know how it goes: we have a corrupt futuristic utopia but there's stirrings of political and economical unrest. As the seeds are sown, our protagonist unwittingly finds him or herself at the center of the uprising and must sacrifice everything for the cause. Blah, blah, blah.
12. The Not-So-Perfect Cover – that awful cover that almost made you miss a great book
Fest your eyes on this monstrosity. Take it all in – I'll give you a moment. What the actual heck were the design/marketing team thing when they coined "Vampire Academy" then slapped it with that ungodly cover??? This cover is a travesty, criminally painting a feminist, action-packed series about sisterhood as yet another trashy vampire novel. I mean, where's the substance? Where's the flair? Not here, that's for sure. Yikes.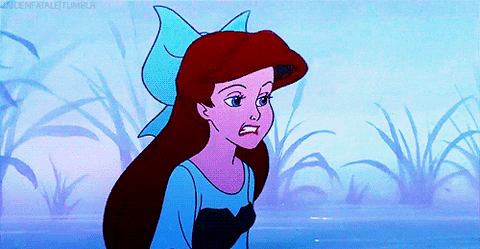 13. The Not-So-Perfect Ending – a book with the most disappointing ending
Once upon a time I read Dracula… then roasted the actual heck out of it with a salty AF review. It was a ranting masterpiece and I'm pretty sure Bram Stoker actually rolled in his grave. Basically Dracula was sluggish, disappointing and dry. Don't even get me started on that anticlimactic cop-out of an ending. After all the blood, sweat and tears, I didn't even get an epic showdown between Dracula and Van Helsing??? I mean, the final confrontation was done and dusted within seven pages. Seven freaking pages. Let that sink in. To this day, my blood still boils at the mention of this travesty.
14. The Not-So-Perfect Expectations – a book that was so hyped it disappointed you and, you can't understand why everyone loves it so much
Every man and his dog recommends A Darker Shade of Magic. Also, every man and his dang dog raves about A Darker Shade of Magic. Me? not so much. I'm still 100% convinced I didn't read the same book everyone else did. [Honestly, what book did ya'll read???] A Darker Shade of Magic just didn't click with me. I wasn't emotionally invested in the characters or the plot and I just felt so detached from the beat of the novel. I can see the appeal – the premise is seriously intriguing – but the execution doesn't live up to it's immense hype.
I'm 100% aware that I always tag like the same five people [sorry!] so I'm leaving this one open to all my bookish friends. Tag – you're it! ❤
All jokes aside, I just want to take this moment to remind everyone that is is a stressful and unsettling time. It's okay to feel overwhelmed or anxious. Keep smiling, stay positive and as always, if you need a friend, I'm always here.