Briar Rose believes in fairy tales. And now, because of a family curse, she's living one. Doomed to fall asleep for one hundred years on her sixteenth birthday, Briar has woken up cold, alone and in the darkest, most twisted fairy tale she could ever have dreamed of – miles away from the safe, boring small-town life that she has left behind.
Briar must fight her way out of the story, but she can't do it alone. She had always believed in handsome princes, and now she's met one, her only chance is to put her life in his hands, or there will be no happy ever after and no waking up.
Briar Rose is a sexy, dark retelling of Sleeping Beauty with an antebellum twist. Brimming with metallic beasts, monstrous tyrants, fairy-like creatures and a magical curse, Briar Rose takes everything you think you know about the classic tale before tuning it on its head. Okay, Briar Rose isn't exactly award winning literature. The characters lack depth, the dialogue is iffy but, for what it's worth, Briar Rose is an engaging adventure and the perfect guilty pleasure sure to cure any slump.
Set in a fictional, but conservative town in the Deep South, Briar Rose tells the story of Briar, a teenaged girl living underneath a family curse. Doomed to fall asleep on her sixteenth birthday, Briar finds herself trapped in a fractured fairy tale – weaved from her very own vivid imagination. With the help of a mysterious stable hand [who has an agenda of his own] Briar must fight her way out of the story. But the curse has a power of its own and getting home is easier said than done. It's going to take some witchy magic, a fool's bargain and a desperate quest – and that's if she doesn't lose her head first…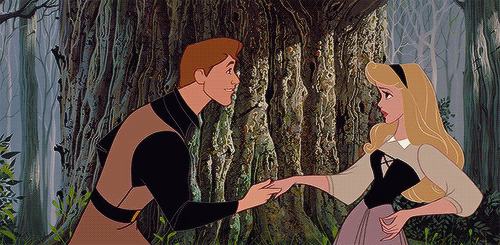 What I love the most about Jana Oliver's retelling is its Gone with the Wind vibe and steampunk twist. Jana explores the Deep South's conservative culture with both the Civil War and the history of old root magic. And while we only spend a little time in the fictional town of Bliss, Jana evokes the sense of a sleepy little town dripping with Southern charm.
But like I said, we only spend a little time in Bliss. Before we've found our footing we're swept up in the curse and into the world of Sleeping Beauty. Although this tale is closer to that of the Brothers Grimm than the whimsy of Walt Disney's, complete with an evil regent.
I'm not going to lie to you, its Jana's world building and the incredible concept of her plot that really steals the limelight. The medieval fantasy world is fully-fleshed and it practically envelopes you in its gothic spell – you can actually smell the reek of unwashed bodies and feel the cobblestoned pavement underfoot.
The plot itself is also rather involved. I mean, there's a lot going on okay? There's the family feud and the mystery surrounding the whole curse. The characters learn the price of practicing Hoodoo, a dangerous bargain is struck – and that's all before we even find ourselves trapped in the curse. Once we are the plot only thickens. New characters are introduced and familiar characters turn up in unexpected places as Briar works to break the curse, free the princess Aurora and liberate the townsfolk. Like I said – it's involved.
But that's what makes Briar Rose so much fun. It's a sweeping adventure of epic proportions.
My one complaint is the fact that I found the characters to be pretty one dimensional. And while it didn't stop me from fully enjoying Jana's gritty, complex world, I just feel that Briar Rose could have been a real contender in mainstream fantasy if the characters, and the dialogue, took itself a little more seriously.
And I couldn't help but feel that the romance lacked the proper amount of tension and conflict. All I'm going to say is that the chips fell into place a little too easily for my liking. But, what are you gonna do? I was still here for it.
Also, a quick shout out to Ruric, the rugged, heroic "stable hand" who unapologetically stole my heart. Honestly, I could have read an entire book about Ruric. Someone make this happen.
Anyway, even if the characters felt some-what shallow, there's just something about Briar Rose that keeps you completely invested. Like good trashy TV, Briar Rose has just the right amount of action and intrigue to keep those pages turning. It's dark, it's sexy and I could just live in the pages of this fantasy adventure forever. My number one go-to guilty pleasure, Briar Rose might have some mixed reviews but it will always hold a special place in my soul – the perfect book to binge during self isolation.