Three worlds. Three love stories. One enemy.
It's a night like any other on board the Icarus. Then, catastrophe strikes: the massive luxury spaceliner is yanked out of hyperspace and plummets to the nearest planet. Lilac LaRoux and Tarver Merendsen survive. And they seem to be alone.
Lilac is the daughter of the richest man in the universe. Tarver comes from nothing, a young war hero who learned long ago that girls like Lilac are more trouble than they're worth. But with only each other to rely on, Lilac and Tarver must work together, making a tortuous journey across the eerie, deserted terrain to seek help.
Then, against all odds, Lilac and Tarver find a strange blessing in the tragedy that has thrown them into each other's arms. Without the hope of a future together in their own world, they begin to wonder – would they be better off staying in this place forever?
Everything changes when they uncover the truth behind the chilling whispers that haunt their every step. Lilac and Tarver may find a way off this planet. But they won't be the same people who landed on it.
The first in a sweeping science fiction trilogy, These Broken Stars is a timeless love story about hope and survival in the face of unthinkable odds.
What happens if you mix Titanic with Man vs. Wild and set it in space? You get These Broken Stars, a timeless love story about hope and survival against all odds. It's a high-stakes survival adventure with a science fiction twist.
Man's hubris proves fatal yet again when the Icarus, a luxury space liner, is yanked from hyperspace and sent plummeting to a seemingly uninhabited, half terraformed planet. Lilac LaRoux, the richest girl in the universe and Major Tarver Merendsen are the wreck's sole survivors. Forced into an unlikely alliance, Lilac and Tarver must trek across the desolate terrain with nothing but the clothes off their backs, some meager supplies and their wits as they fight to find a way back home.
It's honestly impossible to read These Broken Stars and not draw comparisons to Titanic. First of all, you've got the Icarus, a luxury space ship complete with a Victorian first-class dining salon and a string quartet. I mean, if that doesn't just scream Titanic, I don't know what does. Then there's our star crossed lovers; Lilac LaRoux and Tarver Merendsen. Lilac is a red haired, feisty but spoilt little rich girl drowning under the weight of her father's secrets. Tarver, a low born but highly decorated war hero from humble beginnings.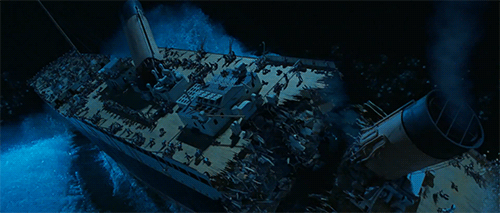 All I'm saying is that These Broken Stars felt like Titanic in space and I was 100% living for it. Just, you know, if Jack and Rose were thrust into an intense race for survival on an isolated planet shrouded in mystery.
Speaking of mystery, what makes These Broken Stars so epic is its expansive, board scope. Amie Kaufman and Meagan Spooner really bend genre in their plotting. Which begs the question: how has this not been picked up by Hollywood yet? I mean, These Broken Stars is so much more than a high-stakes space opera. You've got a universe on the precipice of war, a ship wreck, enemies-to-lovers romance, survival, intrigue, and alien life – basically the makings of an epic blockbuster franchise.
And don't even get me started on the tension! I actually forgot just how freaking eerie this book is. There's this definite sense of isolation that encompasses everything. That moment on the plains when Lilac hears the voice of a man calling her? Chills. It's that feeling of being watched – it's unsettling, unnerving and downright creepy AF. Basically, I don't think I fully appreciated just how atmospheric and desolate These Broken Stars feels the first time around.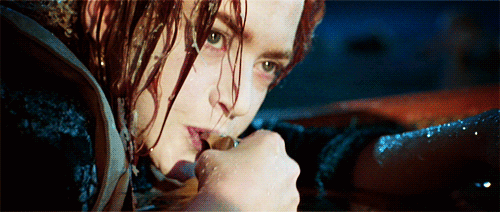 The character's themselves are more complex than they seem. Lilac and Tarver are both so incredibly well developed and multi-faceted. During the entirety of their journey they bicker and argue but they also challenge each other, growing into this well working team. I especially loved Lilac's character – she's not just the dainty little rich girl she appears. Lilac is so intelligent and hands-on. She adapts quickly to her new reality, boasting this almost quiet strength.
Also, These Broken Stars is told in duel point of view so we really get to peel back and explore those layers.
Basically, Lilac and Tarver's story is original and gripping, unlike any space opera I've read before. The first installment in a trilogy of companion novels, These Broken Stars features so many little hints and references foreshadowing the events of later books. This is definitely a series that requires multiple readings in order to fully grasp just how expansive the scope of this world is. A vivid and immersive reading experience, I cannot recommend the Starbound Trilogy enough.