It's been two months now of lock down in Australia and while we're starting to see those restrictions ease, life is still far from normal. I don't know about you, but I'm starting to feel a little stir-crazy…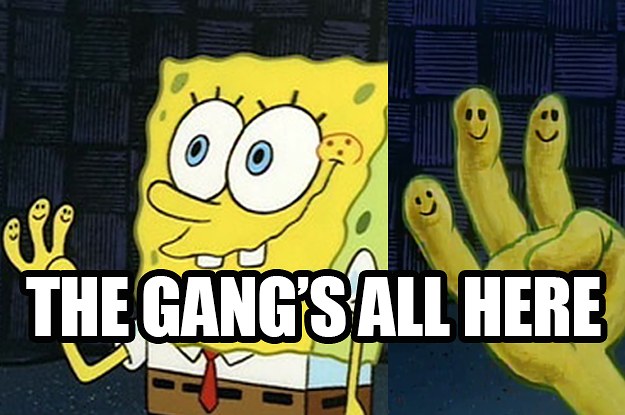 Just joking but not really.
So, while we're still very much stuck inside, let's think positive with the Stuck At Home Book Tag. This is a brand new tag created by the lovely Ellyn over at allonsythornraxx so be sure to give her post some love. Thank you so much for the tag, Ellyn! ❤
☆ Thank the person who nominated you
☆ Answer all the questions down below
☆ Pingback to the creator: Ellyn @ Allonsythornraxx
☆ Nominate 5+ bloggers you'd like to know more about, to do this tag
What are you currently reading?
I'm currently reading a couple of books because I actually don't know the meaning of the word chill. I'm re-reading City of Glass because I've never finished the Mortal Instruments or the spin off trilogies for that matter and I'm feeling some serious FOMO.
I've also started Bring Me Their Hearts by Sara Wolf. After the first twelve pages I came to the realization that the protagonist Zera could actually stab me in the heart with a knife and I'd probably thank her for the honor. Let it be known that Zera is the sass QUEEN.
What's your favorite 'can't-leave-the-house' activity?
Reading, re-arranging my shelf, writing or Netflix and chilling [but like, actually chilling – I'm thinking a pint of Ben & Jerry's and Virgin River]. To cliched??? To bad. #livingmybestlife
A book you've been meaning to read for forever
The Shadowhunter books [see: currently reading]. Here's the deal – when I was seventeen-or-so I read City of Bones, City of Ashes, City of Glass and City of Fallen Angles. And I liked them. A lot. I lived for the Clary/Jace angst how we were all just okay with this way-back-when in 2007???, worshiped the ground Isabelle Lightwood walked on and didn't hate the film adaption. But then I met my match with City of Lost Souls. I just didn't care anymore so I quit. Then, later on, I picked up the Infernal Devices and felt disconnected from the characters so I quit that too. [Side note: I've got a post featuring all my unpopular Shadowhunter opinions in the works].
Basically, I realized that Cassandra Clare just wasn't for me and moved on with my life. Enter Chain of Gold and a serious case of FOMO and you've got yourself a second chance. The worst part? I'm actually enjoying myself this time.
An intimidating book on your tbr
How long have I been talking about reading Strange the Dreamer??? It's been a hot minuet. I promise I'm getting to it, okay? It's on my 2020 Back List so it's going to happen. Probably. There's just a LOT of hype and I'm easily intimidated by the hype train. Also Strange the Dreamer is DENSE so I need to be in the right mood before I tackle said beast.
Top 3 priority books on your tbr
In terms of new releases? Midnight Sun by Stephenie Meyer already dusted off that team Edward shirt, Blood and Honey by Shelby Mahurin and Where Dreams Descend by Janella Angeles.
Recommend a short book
The Great Gatsby by F. Scott Fitzgerald because first of all, it's a bona fide masterpiece and second of all, it clocks in at just one hundred and sixty pages. Also, who doesn't wish they were born into the excessive decadence of the roaring twenties???
Recommend a long book
Crescent City: House of Earth and Blood isn't the longest book I've read [we'll leave that honor to Kingdom of Ash] but, it's probably going to be the best book I read in 2020. Also, let's be real – I'll probably be re-reading it again some time this year. Crescent City is a sprawling, complex novel of epic proportions that blends urban fantasy with a murder-mystery/buddy-cop twist. And, I would like it noted that I was so freaking here for the sheer amount of cursing and swearing. Don't know what that says about me as a person.
Something you'd love to do while stuck at home
So I actually made a list of 101 things I want to do while stuck at home and to be honest I've pretty much ticked all the boxes. Key words: pretty much. I still haven't made tea sandwiches for a backyard picnic or watched the sunrise yet though – it's been way to cold in Melbourne!
Actually, I really do want to play some quarantine D & D because not only am I seeing it everywhere but I feel like that it would be an interesting experience.
What do you plan on reading next?
Once I finish City of Glass, I want to read Nevernight by Jay kristoff. My US hardcover edition just arrived in the mail and let me tell you – it looks so freaking good in person. I'm super excited to finally launch myself into the Red Church – I'm all about assassins and wise-cracking protagonists who generally don't-give-a-single-shit. Nevernight has my name plastered all over it.
Belle | Brittany | Carly | Haley | Luna | YOU