Work issues, a mental breakdown, anxiety, Black Lives Matter and COVID19 – basically my month in a nutshell. Talk about a freaking dumpster fire. I don't know about you but at this stage, I'm honestly ready to just throw up my Christmas tree and call it a year. 2020, you suck.
So clearly, June was a bit of a ruff month for me. I think there's just been a lot of pent up stress and I finally reached my breaking point. And, in true Alexandra fashion, the resulting meltdown wasn't pretty. As always, I tried to soldier on and make the best of a bad situation.
Here's what happened…
I feel like I started this wrap up on a negative note. To be honest, I'm not in the best place right now but I'm taking it one day at a time. I faced a lot of struggles at work this past month and while I won't go into detail, the general gist is these was an incident that resulted in me having a complete mental breakdown. I'm talking two weeks personal leave while I suffered from an influx of anxiety. Fun times.
But not everything was all doom and gloom because I did manage to leave my anxiety at home and hit the town for a retro movie night at my local cinema.
Anyone who knows me knows that Titanic is my favorite film of all time. It saved my life when I was sixteen and I've been calling myself an amateur Titanic historian ever since. Titanic found me right when I needed it – I remember crying, not because had Jack died, but because Rose had lived. Seeing the life she led, Titanic taught me how to survive.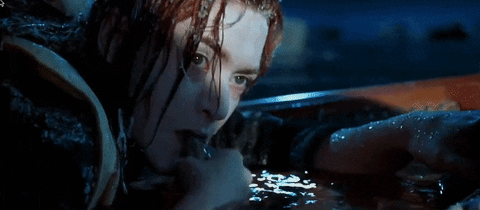 Imagine my excitement when I finally had the chance to see Titanic on the big screen in surround sound. Spoiler alert: it was glorious and I've got a very passionate, very rambling review-thing on the way [be on the lookout for that]. Titanic re-awoke my passion and dwindling creative spark. Let me tell you – those emotional, somber beats hit a lot harder in the cinema. You sort of get swept away as it all falls apart. I was in awe.
In other news, I had another family movie night. We watched Eurovision Song Contest: the Story of Fire Saga which was actually such a good movie [no one is more surprised than me]. As a Will Ferrell film, Eurovision Song Contest had no damn right to be that good. Also, Double Trouble is a serious bop and I've been listening to it non-stop.
Midnight by Erin Hunter | ★★★½☆ | In an attempt to curb my seasonal depression, I went back to my reading roots with Erin Hunter's Warriors Saga. I delved straight into the New Prophecy arc with Midnight. Midnight moves forward half a generation with Firestar's daughters: Squirrelpaw and Leafpaw. Prophecy foretells trouble and six cats are chosen to make a journey to the "sun drown place".
Moonrise by Erin Hunter |★★★☆☆ | Moonrise has always been my least favorite of the New Prophecy but I'd forgotten just how slow it is. The pacing is choppy as the six journeying cats make their way home through the mountains and meet a tribe of wild cats. Mean while, back in the forest the destruction begins as "twolegs" rip up the forest to build a road. Religion is explored and the cats must cope with starvation as an effect of de-forestation.
Dawn by Erin Hunter |★★★★☆| Dawn doesn't hold back on the punches – the atmosphere is bleak as the journeying cats return home to find their territories mostly destroyed. I feel like Dawn really smoothed out it's pacing and played with tone. This is Warriors at it's best: beloved characters are brutally killed off, the clans are starving, their homes are violently crushed and the emotion hits hard. A decision must be made – leave or scatter? Major Watership Down vibes in this one.
Starlight by Erin Hunter |★★★☆☆| After the previous action-packed game changer, Starlight feels a little lacking. The action takes a back seat but there's this sense of desperation as the cats try to settle into their new home. Politics also come into play as the clans argue over territory and boundaries. Oh, and there's also a kitty love triangle which makes for some seriously interesting drama.
Twilight by Erin Hunter |★★★★☆| This is where things start to heat up in the forest – Twilight brings back what we missed most from the first arc. Tensions run high as alliances shift, borders are disputed and loyalties are tested. The clans are dividing but their new home brings new threats. There's also a forbidden love subplot that explores duty Vs heart… All I'm saying is I freaking ship it.
Sunset by Erin Hunter |★★★★½| The final book of the New Prophecy arc – Sunset is still one of the best books in the Warriors saga. Everything comes full circle, lose plot threads are tied up and there's some fantastic foreshadowing for the next series, the Power of Three. Sunset's plot focuses heavily on nature Vs nurture as Bramblepaw grapples with his father's dark legacy. There's plenty of betrayal and death as the pacing hurtles towards the series climax.
Alexandra's Bookish Bucket lists: The Warriors Saga
Review: Serpent and Dove by Shelby Mahurin
Mystery Blogger Award [Takes 2 & 3]
Seasonal Depression & Stargazing: May 2020 Wrap-Up
Once again, I'm facing some big changes in July. In Victoria, suburban hot spots have been forced back into stage three lock down due to Coronavirus outbreaks. You would think that means another month off work right? Wrong. We'll be trading in "door down mode" and I'll be risking my health.
As for reading? I'm hoping to smash a few books off my back-list TBR. I've all but ignored my back-list so I figured I better get a move on. I'll start with Heart of Iron and Soul of Stars, basically a futuristic retelling of Anastasia in space. I also want to continue the Starbound trilogy – I'm planning a highly anticipated buddy re-read with Octavia from Mermaid Reads [we can't wait to swoon over Tarver, Flynn and Gideon!].
There might even be a well overdue read through of Life and Death: Twilight Re-imagined. Twilight renaissance part two anyone???
I hope you all had a better month than I did – here's hoping we might catch a break in July. Stay safe, stay healthy and have another amazing reading month. Until next time, my friends.