Kamzin has always dreamed of becoming one of the emperor's royal explorers, the elite climbers tasked with mapping the wintry, mountainous Empire and spying on its enemies. She knows she could be the best in the world, if only someone would give her a chance.
But everything changes when the mysterious and eccentric River Shara, the greatest explorer ever known, arrives in her village and demands to hire Kamzin—not her older sister, Lusha, as everyone had expected—for his next expedition. This is Kamzin's chance to prove herself—even though River's mission to retrieve a rare talisman for the emperor means climbing Raksha, the tallest and deadliest mountain in the Aryas. Then, Lusha sets off on her own mission to Raksha with a rival explorer, and Kamzin must decide what's most important to her: protecting her sister from the countless perils of the climb or beating her to the summit.
The challenges of climbing Raksha are unlike anything Kamzin expected—or prepared for—with avalanches, ice chasms, ghosts, and other dangers at every turn. And as dark secrets are revealed, Kamzin must unravel the truth about their mission and her companions—while surviving the deadliest climb she has ever faced.
Into the UNKNOOOOOWWWWWN – literally me while reading this book.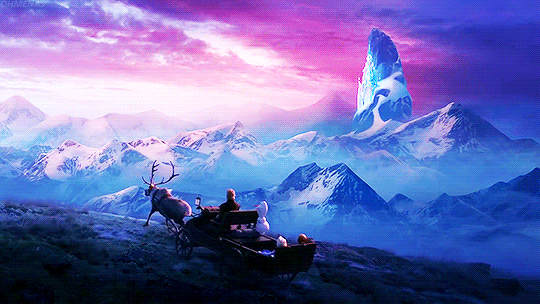 High among the stars lies a sprawling but unforgiving mountainous empire. It's a rugged, Himalayan-inspired wilderness of snow-laden forests and craggy peaks where witches, ghosts and fire-demons lurk.
Harking back to the early explorers of Mount Everest, Even the Darkest Stars is a sweeping, high-stakes adventure steeped in Tibetan lore. Hauntingly atmospheric and cinematic, it's a story of survival as our protagonist, Kamzin joins an expedition, trekking across a desolate wilderness to the edge of the world.
The plot is fairly simplistic in nature – survive the climb, reach the summit – but the execution is breathtaking. Kamzin's climb to Mount Raksha is a grueling slow burn fraught with danger and romance. Heather Fawcett perfectly captures the perils of mountaineering. The crew must navigate shifting politics amidst blizzards, chasms and avalanches. Then there's the constant threat of frostbite or exposure.
That being said, Even the Darkest Stars isn't your average full-throttle fantasy novel. While there's plenty of conflict, the plot is mostly adventure-driven which enfolds gradually in vivid detail. Heather Fawcett creates a truly immersive experience – you honestly take this journey with the characters. You can feel the blistering wind whipping at your hair, chapping your skin as you make the climb.
And there's just something so eerie about mountain exploration which is only heightened by the threat of the witches. There's this definite sense of isolation that encompasses everything. Especially because the entire expedition is shrouded in a veil of uncertainty. Like, what are they really looking for on Mount Raksha? Let's just say that not everything's as it seems and not everyone can be trusted…
But it's Heather Fawcett's world building, rich in mythology and ceremony, that really steals the limelight. I mean, Even the Darkest Stars just sweeps you away to this frozen world of mountains, starlight and snow. The Himalayan empire is fully-fleshed, honestly one of the most beautifully woven settings I've ever read. Grounded in Tibetan culture, the crew use yaks, shamans and talismans to guide the expedition onward.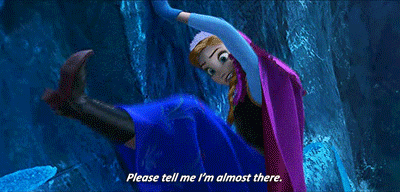 Oh, and did I mention there's dragons???
Speaking of the crew, Kamzin was such a strong protagonist and I loved seeing her complex dynamic with her sister, Lusha. As the youngest daughter of the village elder, Kamzin is desperate to prove herself and reams of exploring the sprawling empire like her mother. She's daring, brave and stubborn – nothing with stop her from reaching the summit.
With its lush, atmospheric setting and classic adventure plot, Even the Darkest Stars is the perfect moody book for the colder months. There's mystery, danger and a dash of romance guaranteed to keep you on the edge of your seat. Basically, when Melbourne finally emerges from its stage four lock down, I'll be telling everyone that I went on a grueling trek across a mountainous wilderness. Like, quarantine who??? I'm officially a pioneer!