I think we can all agree that the holiday season's going to look a lot different this year. But perpetual lock down and social distancing won't stop me from fully relishing in the spooky month!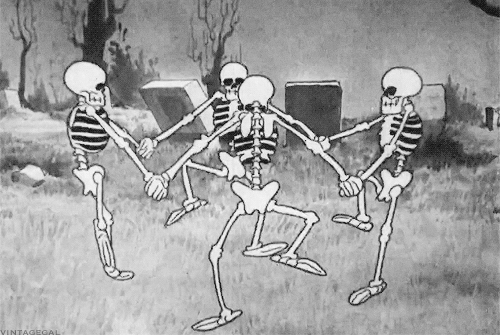 So, because we're all feeling that quarantine fatigue, let's celebrate Spooktober with yet another nifty list of seasonal actives. Not only is this feature post 100% social-distance-approved but it's guarantied to keep you busy and spread some much needed cheer this Halloween.
Let's get into it…
1. Sip pumpkin spice lattes (basically Halloween in a cup)
2. Then gorge yourself on Reese's peanut butter cups
3. Decorate your home with wreaths, skeletons and cobwebs (because it's the spooky season, baby!)
4. Create a spooky TBR
5. Buzzfeed Unsolved marathon with the Ghoul Boys (the shenanigans are priceless and the banter iconic)
6. Roast pumpkin seeds over the fire
7. Treat yourself to come comfort food and cook a creamy pumpkin soup from scratch (keep your eyes peeled for my personal recipe!)
8. Read a witchy book
9. Immerse yourself in the mulled scents of fall and burn some seasonal candles
10. Marathon the Tim Burton classics (this is Halloween! this is Halloween!)
11. Make candy apples
12. Or, if that sounds too complicated, try bobbing for apples instead (just you know, don't waterboard yourself)
13. Tell scary stories in the dark
14. Knit yourself a Mrs Weasly approved sweater (bonus points if it features the first letter of your name)
15. Mickey's House of Villains movie night
16. Browse your local farmers market
17. Read a spooky, atmospheric book (always going to recommend House of Salt and Sorrows)
18. Jump into a crunchy pile of leaves
19. Build some vibing mood playlists for the spooky season
20. Bust out those holiday specials and binge your favorite re-runs (a Treehouse of Horror marathon is always the way to go)
21. Visit a pumpkin patch
22. Bake and decorate some Halloween themed cookies (why not base them off of your favorite book or series?)
23. Binge the Chilling Adventures of Sabrina on Netflix
24. Bathe in the moonlight
25. Traipse across the Discworld with Terry Pratchett, Death and friends (it's a scream)
26. Snuggle around the fire pit
27. And then, why not roast some gooey marshmallows? (I'll take mine burnt with a side of ash)
28. Make an autumn wreath
29. Marathon the Harry Potter films (they're wholesome and perfect suited for the holidays)
30. Brew yourself a pint of butter beer
31. Challenge your house mates to a heated game night
32. Dabble in makeup artistry and experiment with some spooky looks (there's always plenty of tutorials on YouTube)
33. Hike through nature and feel the rain on your face
34. Spread some love and send your family a Halloween card (bonus points if it's home made)
35. Watch a scary movie
36. Bust out your mum's sewing machine and try your hand at costume design
37. Create your own seasonal cocktail
38. Host a social-distance-approved Halloween party via Zoom (it's BYOB – bring your own blood)
39. Build a bonfire
40. Go stargazing and chart those constellations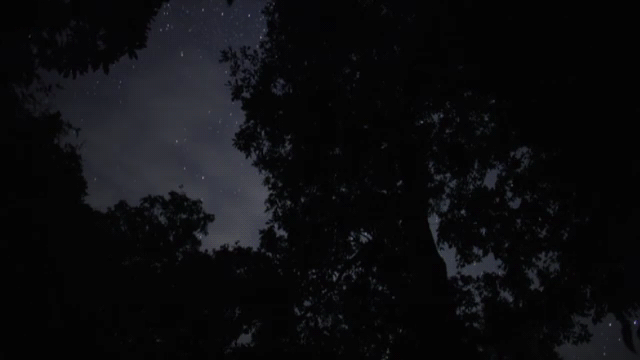 41. Scare your siblings (and then run for your life)
42. Spread some social-distance-approved festive cheer and "ghost" your neighbors (basically, leave a package on their doorstep filled with spooky goodness)
43. Get all kinds of creative and start a bullet journal for Spooktober
44. Drink mulled wine (and feel superior AF)
45. Carve a pumpkin (bonus points if it's based off your favorite book)
46. Challenge your siblings to a Halloween scavenger hunt around the house
47. Go apple picking
48. Pour yourself a glass of wine and dance around your house to the Monster Mash
49. Pen your own spooky tale
50. Research some local urban legends or folklore
Remember: just because the holiday season looks a little different this year doesn't mean we can't still have a scream! How are YOU celebrating the spooky season this month?