Unless you've just spent the past ten thousand years in the cave of wonders you would have seen that Disney's full blown trailer for the live-action reboot of Aladdin has finally surfaced. Spoiler alert – it promises to sweep us off to a whole new world!
Let it be known that I am basically certified trash for the Disney live-action films [#shutupandtakemymoney]. I know that these films get a lot of hate but I love seeing my favorite stories weaved into cinematic epics with a fresh modern take.
While we love the nostalgic Disney classics, the role of women has changed drastically during the 21st century. In today society, beloved characters like Snow White and Aurora don't hold up as active role models for the younger generation. This generation needs independent princesses fully capable of rescuing themselves with clear goals and hobbies besides their love interest. This is why I think these live-action films are essential for this generation. While Belle was always intelligent and strong-willed, the decision to make her an inventor in the 2017 reboot highlights how Disney is becoming more progressive with their heroines. I honestly can't wait to see what new heights [pun intended] Naomi Scott takes princess Jasmine to when Aladdin finally releases.
So in honor of fierce heroines like Jasmine, I'm going to be recommending six 100% Genie approved desert fantasy books to curb those cravings and keep you sated during the long wait.
*Cue Arabian Nights theme*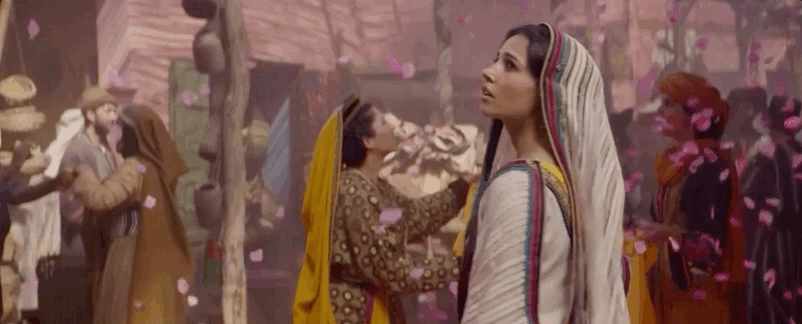 ---
The Forbidden Wish by Jessica Khoury

When Aladdin discovers Zahra's jinni lamp, Zahra is thrust back into a world she hasn't seen in hundreds of years—a world where magic is forbidden and Zahra's very existence is illegal. She must disguise herself to stay alive, using ancient shape-shifting magic, until her new master has selected his three wishes.
But when the King of the Jinn offers Zahra a chance to be free of her lamp forever, she seizes the opportunity—only to discover she is falling in love with Aladdin. When saving herself means betraying him, Zahra must decide once and for all: is winning her freedom worth losing her heart?
As time unravels and her enemies close in, Zahra finds herself suspended between danger and desire in this dazzling retelling of Aladdin from acclaimed author Jessica Khoury.
---
A Thousand Nights by E.K. Johnston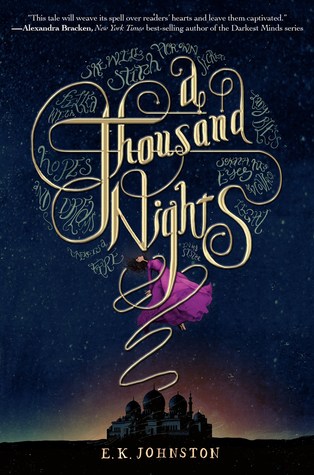 Lo-Melkhiin killed three hundred girls before he came to my village, looking for a wife.
When Lo-Melkhiin – a formidable king – arrives at her desert home, she knows that he will take her beautiful sister for a wife. Desperate to save her sister from certain death, she makes the ultimate sacrifice – leaving home and family behind to live with a fearful man. But it seems that a strange magic flows between her and Lo-Melkhiin, and night after night, she survives. Finding power in storytelling, the words she speaks are given strange life of their own. Little things, at first: a dress from home, a vision of her sister. But she dreams of bigger, more terrible magic: power enough to save a king …if only she can stop her heart from falling for a monster.
Set against a harsh desert backdrop, A Thousand Nights by E K Johnston is an evocative tale of love, mystery and magic that would not feel out of place if Scheherazade herself were telling it. And perhaps she is…
---
The Wrath and the Dawn by Renee Ahdieh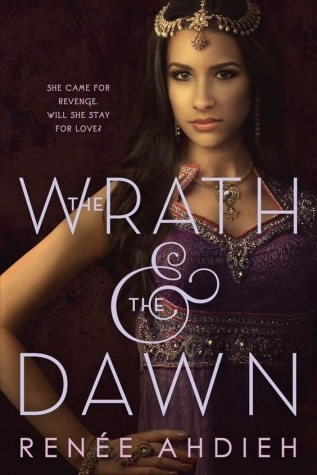 In a land ruled by a murderous boy-king, each dawn brings heartache to a new family. Khalid, the eighteen-year-old Caliph of Khorasan, is a monster. Each night he takes a new bride only to have a silk cord wrapped around her throat come morning. When sixteen-year-old Shahrzad's dearest friend falls victim to Khalid, Shahrzad vows vengeance and volunteers to be his next bride. Shahrzad is determined not only to stay alive, but to end the caliph's reign of terror once and for all.
Night after night, Shahrzad beguiles Khalid, weaving stories that enchant, ensuring her survival, though she knows each dawn could be her last. But something she never expected begins to happen: Khalid is nothing like what she'd imagined him to be. This monster is a boy with a tormented heart. Incredibly, Shahrzad finds herself falling in love. How is this possible? It's an unforgivable betrayal. Still, Shahrzad has come to understand all is not as it seems in this palace of marble and stone. She resolves to uncover whatever secrets lurk and, despite her love, be ready to take Khalid's life as retribution for the many lives he's stolen. Can their love survive this world of stories and secrets?
Inspired by A Thousand and One Nights, The Wrath and the Dawn is a sumptuous and enthralling read from beginning to end.
---
The Star-Touched Queen by Roshani Chokshi
Fate and fortune. Power and passion. What does it take to be the queen of a kingdom when you're only seventeen?
Maya is cursed. With a horoscope that promises a marriage of death and destruction, she has earned only the scorn and fear of her father's kingdom. Content to follow more scholarly pursuits, her whole world is torn apart when her father, the Raja, arranges a wedding of political convenience to quell outside rebellions. Soon Maya becomes the queen of Akaran and wife of Amar. Neither roles are what she expected: As Akaran's queen, she finds her voice and power. As Amar's wife, she finds something else entirely: Compassion. Protection. Desire…
But Akaran has its own secrets—thousands of locked doors, gardens of glass, and a tree that bears memories instead of fruit. Soon, Maya suspects her life is in danger. Yet who, besides her husband, can she trust? With the fate of the human and Otherworldly realms hanging in the balance, Maya must unravel an ancient mystery that spans reincarnated lives to save those she loves the most…including herself.
---
The City of Brass by S.A Chakraborty
Nahri has never believed in magic. Certainly, she has power; on the streets of 18th century Cairo, she's a con woman of unsurpassed talent. But she knows better than anyone that the trade she uses to get by—palm readings, zars, healings—are all tricks, sleights of hand, learned skills; a means to the delightful end of swindling Ottoman nobles.
But when Nahri accidentally summons an equally sly, darkly mysterious djinn warrior to her side during one of her cons, she's forced to accept that the magical world she thought only existed in childhood stories is real. For the warrior tells her a new tale: across hot, windswept sands teeming with creatures of fire, and rivers where the mythical marid sleep; past ruins of once-magnificent human metropolises, and mountains where the circling hawks are not what they seem, lies Daevabad, the legendary city of brass?a city to which Nahri is irrevocably bound.
In that city, behind gilded brass walls laced with enchantments, behind the six gates of the six djinn tribes, old resentments are simmering. And when Nahri decides to enter this world, she learns that true power is fierce and brutal. That magic cannot shield her from the dangerous web of court politics. That even the cleverest of schemes can have deadly consequences. After all, there is a reason they say be careful what you wish for . . .
---
Rebel of the Sands by Alwyn Hamilton
A sharpshooter. A dreamer. A damn good liar.
Mortals rule the desert nation of Miraji, but mythical beasts still roam the wild and remote areas, and rumor has it that somewhere, djinn still perform their magic. For humans, it s an unforgiving place, especially if you re poor, orphaned, or female.
Amani Al Hiza is all three. She s a gifted gunslinger with perfect aim, but she can t shoot her way out of Dustwalk, the back-country town where she s destined to wind up wed or dead.Then she meets Jin, a rakish foreigner, in a shooting contest, and sees him as the perfect escape route. But though she s spent years dreaming of leaving Dustwalk, she never imagined she d gallop away on a mythical horse or that it would take a foreign fugitive to show her the heart of the desert she thought she knew.
---
If you know of any additional Aladdin-y books that I simply must add to my TBR let me know below. Are you as excited for Aladdin as I am? Lets gush in the comments below, and as always, happy reading!