Coming to you live from quarantine, guess who's back with yet another blog award? [You guys have honestly been WAY too good to me this year].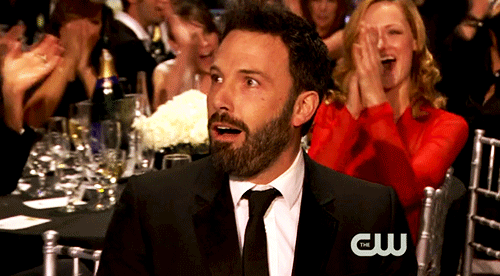 First of all, I have to send a BIG virtual hug to my good friend, Daria for nominating me. Daria is actually one of my closest friends on the interwebs [we're both obsessed with stargazing and the city of Melbourne]. If you're not already following, be sure to check out her reviews at Bookaholic's Therapy. Thank you again for the nomination, Daria! 💙
Now, on to the question!
☆ Display the award logo
☆ Thank the blogger who nominated you
☆ Answer the questions from the blog who nominated you
☆ Nominate seven to ten bloggers
☆ Ask them seven questions
What is your favorite movie? Because I was so lost up there
Oh man, I feel like I should probably shut up about it now but I'm high key OBSESSED with Titanic. It's been my favorite movie since I was sixteen. Okay, Leonardo DiCaprio is a freaking babe and I would climb like a tree but Jack Dawson aside, Titanic is a certified cinematic masterpiece. It's seriously one of the best films to ever grace our screens. I mean, the sweeping romance, the edge-of-your-seat tension, the cinematography… *chefs kiss*.
#swoon
Honorable mentions: Australia, Chitty Chitty Bang Bang & Xanadu
Who's your favorite author?
Am I actually Basic™ if I say Sarah J. Maas? Call her problematic but I am still 100% TRASH for her sexy, gritty fantasy worlds. I will read literally anything she writes [I'd probably even read her grocery list] and worship every word. There's just something about the way she writes that's just so all-consuming. Her world building is vivid, her love interests sexy AF and honestly, the sex scenes are lit. #noshame.
What is your favorite book from when you were a kid?
I remember being low key obsessed with all things Alice in Wonderland. I actually don't remember what came first – the Disney movie of the book. All I know is I carried my dog-eared, mangy scholastic edition EVERYWHERE. I read that thing cover to cover over and over. I even had an Alice book of jigsaw puzzles.
What's your favorite Disney movie?
Okay, first of all you can't force me to choose just one favorite Disney film. Like, are you freaking kidding? Are you trying to be funny??? Not going to happen, buddy – this one's a three tier answer.
Childhood favorite: The Little Mermaid. Man, six-year-old-Alexandra was OBSESSED. She might have also been 100% in love with Prince Eric. His baby blues had me WEAK.
Teenage favorite: Pocahontas. Hot off the heels of The Lion King, Pocahontas flew under the radar. Visually and musically, Pocahontas is a masterpiece.  Also, John Smith's jawline could cut me in half.
Favorite cinematography: The Hunchback of Norte Dame. This is Disney's most criminally underrated film. It's also a little more adult. The religious and sexual undertones are INTENSE. Favorite scene? SANCTUARY!!! #chills.
Honorable mentions: Tarzan, Aladdin & Beauty and the Beast
What food will you absolutely not, under any circumstances, eat?
Mushrooms – Eww!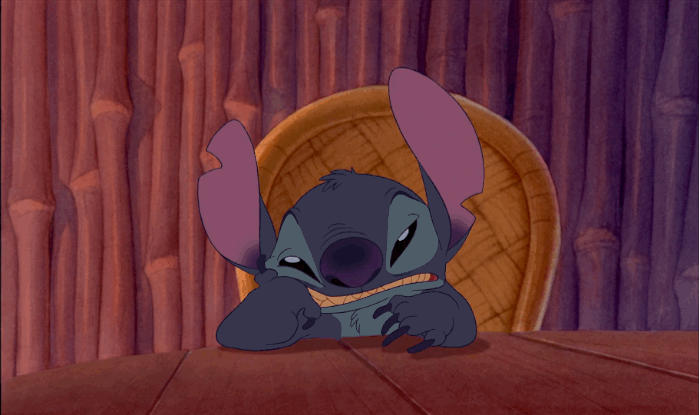 Do you listen to music while you read/write/study or do you prefer total silence?
I have an unhealthy addiction to music. You've got the occasion? I've got the best vibin' playlist. I actually love to set the scene when I read with some ambiance. I especially love Michael Ghelfi's RPG ambiances and epic fantasy music for reading.
What is the best book you've read so far this year?
Crescent City: House of Earth and Blood by Sarah J. Maas. This book was freaking PHENOMINAL. I don't even think Midnight Sun could possibly top the hangover I experienced [but I guess we'll soon find out]. Crescent City is a sprawling, complex novel of epic proportions. Sarah J. Maas basically outdoes herself blending a gritty urban fantasy world with a murder-mystery, buddy-cop twist. You can bet I'll be re-reading it before the year's finished.
☆ What's your favorite movie? [Because I'm a serious movie buff]
☆ If you could be a supporting character in any book, which book would you choose? Who would you be?
☆ What are the three most played songs on your phone?
☆ Recommend a book with a romance that always makes you swoon.
☆ The most adventurous thing you've ever done.
☆ Do you read classics? What classic is your favorite?
☆ You're favorite thing to do in self isolation.
Belle | Caitlin | Carly | Erin | Kay | Octavia | YOU